« Muslim Imam in Tennessee Preaches "Jews & Christians are Filthy, Their Lives & Property can be Taken in Jihad by Muslims" in America | Main | Showing Weakness and Bad Judgement Dr. Ben Carson Supports Baltimore Prosecutor in Bringing Charges vs. Police »
May 04, 2015
2 Muslim Terrorists Killed, Police Officer Shot ...Officer Shot Released From Hospital at 'Draw Muhammad' Event In Garland, TX

This was an event sponsored by Pamela Geller to show people had the right to draw Muhammad if they wanted to.
2 Muslim Terrorists Killed, Police Officer Shot ...Officer Shot Released From Hospital at 'Draw Muhammad' Event In Garland, TX
"This is a war. This is war on free speech. What are we going to do? Are we going to surrender to these monsters?" Pamela Geller, the executive director of the American Freedom Defense Initiative, wrote on her website. "The war is here."
Channel 8 Reporter in Dallas, TX.

WFAA reporter John Panicker was covering the event
Jobin Panicker @jobinpnews
#BREAKING Overhearing Officer. "This was a direct attack, they (suspects) were ready to go."
Two men were shot in a parking lot outside the Curtis Culwell Center in Garland Sunday afternoon, SWAT officials told News 8.
Those men possibly had explosives on them, SWAT officials said. Everyone at the center, which was hosting a Muhammad Art exhibit, was told to find a safe place inside the building.
SWAT members were at the scene for the event.
The terrorists drove up to the Culwell Event Center in North Garland, got out of their car and began shooting just as the "Muhammad Art Exhibit and Cartoon Contest" inside was coming to an end, Garland police spokesman Joe Harn said.
An unarmed security guard was shot in the leg. He was later treated and released from a hospital.
Police who were helping with security at the event fired back, killing both gunmen.
"The first suspect was shot immediately," Garland Mayor Douglas Athas told CNN. "The second suspect was wounded and reached for his backpack. He was shot again."
The gunmen's identities weren't immediately released.
"We have no other indication that anyone else was involved," Athas said.
FBI and local officials were checking on the gunmen's vehicle for explosives and the area around the center was blocked off.
Surrounding businesses, including a Walmart, were evacuated, as were attendees from the Curtis Culwell Center.
There is no immediate threat to the area, police said late Sunday night.
The check for explosives was a precautionary measure and could take some time.
"It's a very slow, tedious operation that goes on," Harn said.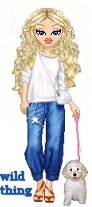 Wild Thing's comment........
I am so glad the police officer will be OK.
Posted by Wild Thing at May 4, 2015 12:55 AM
---
Comments
I'm so proud of my police department. Free speech will be protected in Garland Texas.
Posted by: TomR,armed in Texas at May 4, 2015 01:19 PM
---