« Krauthammer: 'Israel's Concerns Mean Nothing to Obama' | Main | Man Dressed as a Woman Robs Gas Station. Crazier: Wait Until You See His 'Gun »
April 07, 2015
Yesterday Obama said that he would not require Iran to recognize Israel's right to exist

Yesterday Obama said that he would not require Iran to recognize Israel's right to exist....as part of his nuclear agreement with the dishonest regime.
The notion that we would condition Iran not getting nuclear weapons in a verifiable deal on Iran recognizing Israel is really akin to saying that we won't sign a deal unless the nature of the Iranian regime completely transforms. And that is, I think, a fundamental misjudgement.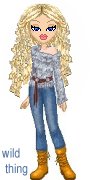 Wild Thing's comment.........
But of course why would he want to take a stand for our friend Israel.
Posted by Wild Thing at April 7, 2015 12:49 AM
---