« Supporting With Sandwiches - Baltimore National Guard Is Fed By Whole Foods | Main | George Will: The Clintons Have an 'Absolute Inability To Feel Embarrassment' »
April 30, 2015
Washington Post: Prisoner In Police Van Says Freddie Gray Trying To Hurt Himself

Washington Post: Prisoner In Police Van Says Freddie Gray Trying To Hurt Himself

A prisoner sharing a police transport van with Freddie Gray told investigators that he could hear Gray "banging against the walls" of the vehicle and believed that he "was intentionally trying to injure himself," according to a police document obtained by The Washington Post.
The prisoner, who is currently in jail, was separated from Gray by a metal partition and could not see him. His statement is contained in an application for a search warrant, which is sealed by the court. The Post was given the document under the condition that the prisoner not be named because the person who provided it feared for the inmate's safety.
The document, written by a Baltimore police investigator, offers the first glimpse of what might have happened inside the van. It is not clear whether any additional evidence backs up the prisoner's version, which is just one piece of a much larger probe.
Gray was found unconscious in the wagon when it arrived at a police station on April 12. The 25-year-old had suffered a spinal injury and died a week later.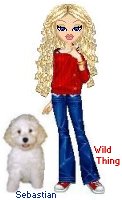 Wild Thing's comment...........
It wouldn't be the first time that someone tried to enhance their own injuries to claim police brutality.

Hannity had on his show a Maryland Sheriff who is helping out in Baltimore who confirmed that the word he heard from Baltimore city cops was that Freddie Gray was bouncing himself around in the Police van trying to hurt himself.
He also confirms that through their interactions with Baltimore city police officers, that they were told to stand down by the mayor and that they were incredibly embarrassed by it and frustrated.
Posted by Wild Thing at April 30, 2015 12:45 AM
---