« 73 Yr Old Veteran Refuses To Take Down American Flag He's Flown For 20 Years And Wins, With Help From Media | Main | Awesome! Sheriff David Clarke Jr. at NRA Nashville 2015 Freedom Forum ( FULL SPEECH) »
April 10, 2015
US Aerospace Command Moving Comms Gear Back To Cheyenne Mountain, Colorado

US Aerospace Command Moving Comms Gear Back To Cheyenne Mountain, Colorado

The Cold War-Era bunker in Colorado Springs that was designed to protect the U.S. military's command in the event of a nuclear bomb is getting a new purpose.

The US military command that scans North America's skies for enemy missiles and aircraft plans to move its communications gear to a Cold War-era mountain bunker, officers said.
The shift to the Cheyenne Mountain base in Colorado is designed to safeguard the command's sensitive sensors and servers from a potential electromagnetic pulse (EMP) attack, military officers said.
The Pentagon last week announced a $700 million contract with Raytheon Corporation to oversee the work for North American Aerospace Command (NORAD) and US Northern Command.
Admiral William Gortney, head of NORAD and Northern Command, said that "because of the very nature of the way that Cheyenne Mountain's built, it's EMP-hardened."
"And so, there's a lot of movement to put capability into Cheyenne Mountain and to be able to communicate in there," Gortney told reporters.
"My primary concern was… are we going to have the space inside the mountain for everybody who wants to move in there, and I'm not at liberty to discuss who's moving in there," he said.
The Cheyenne mountain bunker is a half-acre cavern carved into a mountain in the 1960s that was designed to withstand a Soviet nuclear attack. From inside the massive complex, airmen were poised to send warnings that could trigger the launch of nuclear missiles.[…]
Under the 10-year contract, Raytheon is supposed to deliver "sustainment" services to help the military perform "accurate, timely and unambiguous warning and attack assessment of air, missile and space threats" at the Cheyenne and Petersen bases.
Raytheon's contract also involves unspecified work at Vandenberg Air Force Base in California and Offutt Air Force Base in Nebraska.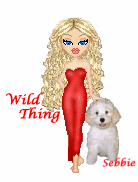 Wild Thing's comment.........
The military obviously knows more about the nuclear threat to this country than "Dear Leader" is telling us.
Posted by Wild Thing at April 10, 2015 12:55 AM
---
Comments
Up until Obama, we had pretty decent relations with the Russians. I thought Obama was suppose to make them like us even more?
In America, we're patting ourselves on the back saying we won the Cold War but it seems nobody told the Russians this.
Posted by: BobF at April 10, 2015 07:00 AM
---