« The Capitulator: Obama's Nuclear Surrenders to Iran | Main | Army drones to deliver 3D printed pizzas to forward operating bases »
April 02, 2015
The Superfortress.... the aircraft that ended World War II

The Plane that Ended World War II
Near the end of WWII, America was planning a full-scale invasion on mainland Japan. The Allies expected casualties on both sides to number in the millions as a result. In a last-ditch effort to hasten the end of the war, President Harry Truman authorized the use of a terrifying new weapon. The atom bomb has only ever been used twice in combat, and The Last Bomb was dropped by the infamous B-29 Superfortress "Bockscar."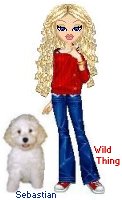 Wild Thing's comment..........
Excellent video about this plane.
Posted by Wild Thing at April 2, 2015 12:45 AM
---
Comments
They have a B-29 here at Whiteman AFB at the main gate named the Enola Gay. Although it's not the actual Enola Gay, Col Tibbits, the pilot of the Enola Gay, grandson was stationed at Whiteman AFB as a Bomb Squadron Commander.
Posted by: BobF at April 2, 2015 09:31 AM
---
I believe there is only one flying B-29 left in the world. It is named Fifi and belongs to the Confederate Air Force*. The CAF is a group of aviation enthusiasts who preserve, rebuild and fly WWII and Korean era war planes.
* I think now the politically corrected name for the formerly named Confederate AF is Consolidated AF. I still call it Confederate. Screw PC.
Posted by: TomR,armed in Texas at April 2, 2015 12:47 PM
---