« Fort Hood Victims Will Finally Get Their Long Denied Benefits | Main | Democrat by any other name Jeb Bush : Legal Status for Illegals 'Rational, Thoughtful »
April 17, 2015
Muslim Man Who Trained With ISIS, And Returned To U.S. To Carry Out Attacks, Arrested In Ohio
ISIS-trained Ohio man was ordered to attack US

Man Who Trained With ISIS, And Returned To U.S. To Carry Out Attacks, Arrested In Ohio

An Ohio man who left the US a year ago to train with Islamic State jihadists was nabbed by the feds Thursday for allegedly plotting to unleash terror in the country, authorities said.
Abdirahman Sheik Mohamud, 23, of Columbus, left in April 2014 — two months after becoming a naturalized citizen — to train and fight with the extremists in Syria, the Justice Department said, ABC News reported.
Islamic State wannabe Mohamud — who has posted the group's propaganda online — was charged with providing material support to al Nusrah, an al Qaeda affiliate in Syria, according to the feds.
The jihadists trained him in shooting, home break-ins, explosives and hand-to-hand combat, authorities said. He was then ordered to return to the US and commit a terror act, an indictment said.
"Mohamud talked about doing something big in the United States," the indictment said. "He wanted to go to a military base in Texas and kill three or four American soldiers execution style."
Mohamud, who was arrested in February on state charges, was indicted by a federal grand jury on charges of attempting to provide and providing material support to terrorists, one count of attempting to provide and providing material support to a designated foreign terrorist organization, and one count of making false statements to the FBI.
His attorney, Sam Shamansky, said Mohamud will enter a not-guilty plea, the Associated Press reported.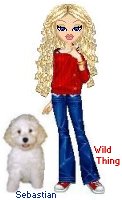 Wild Thing's comment.........
Why did they allow him to come back into our country????? On the video they say he just became a citizen of the USA one year ago then he left right after that to get training from ISIS, then he came back to the USA to attempt to do attacks on our country.
Posted by Wild Thing at April 17, 2015 12:55 AM
---
Comments
The Somalis have been a problem in Minnesota, Maine and Missouri ever since they were allowed into America. They cluster together like a tribe and attempt to not assimilate. They are also very demanding that the requirements of their muslim "religion" be accepted as public policy where they are clustered. Just another hate filled bunch of muslim that our sorry assed presidents from Clinton on have allowed in.
All of these muslim "refugees" and muslims on student visas have been a boatload of trouble and expense for us.
Posted by: TomR,armed in Texas at April 17, 2015 04:55 PM
---