« Vietnam Vet Shames Baltimore Rioters With One Incredible Statement | Main | Supporting With Sandwiches - Baltimore National Guard Is Fed By Whole Foods »
April 29, 2015
Orioles Home Game Against White Sox To Be Played In Front Of Empty Stadium As Team Closes Ballpark To Public
Orioles game will be closed to the public

Tuesday night's Orioles game against the White Sox was previously postponed.
The Orioles will play a series this weekend at Tropicana Field in St. Petersburg, Fla., acting as the home team, they said.
At the Japan state dinner at the White House, Major League Baseball Commissioner Robert Manfred told The Hill, "We made a series of decisions based on safety concerns in Baltimore. I think the two clubs, both Baltimore and Chicago, were great, very cooperative in moving through a very difficult situation."
The decision follows riots in Baltimore on Monday night stemming from dissatisfaction with the way that the police treats minority communities. Many are also angry about the death of Freddie Gray, a black 25-year-old who died after he sustained a spinal injury while in police custody.
When protests over Gray's death turned briefly violent on Saturday, Orioles fans were kept in the stadium until authorities decided the threat had subsided.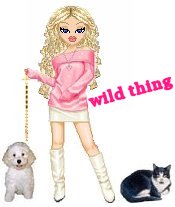 Wild Thing's comment.......
There is a part of this of letting the rioters win and have power over others.
How different it is now with the jerk Obama. Remember how G.W. Bush through out the first pitch at a baseball game after a terrorist attack.
Posted by Wild Thing at April 29, 2015 12:07 PM
---