« Rafael Cruz: (Ted Cruz's Father) Talks About His Son | Main | 73 Yr Old Veteran Refuses To Take Down American Flag He's Flown For 20 Years And Wins, With Help From Media »
April 10, 2015
Massachusetts Sen. Elizabeth Warren (DEMOCRAT) Calls For Sparing Life Of Boston Bomber After Federal Court Convicts

Massachusetts Sen. Elizabeth Warren Calls For Sparing Life Of Boston Bomber After Federal Court Convicts
Massachusetts Sen. Elizabeth Warren (D) said Thursday that Dzhokhar Tsarnaev, the 21-year-old who was convicted Wednesday for the 2013 Boston Marathon bombing, should not face the death penalty.
"My heart goes out to the families here, but I don't support the death penalty. I think he should spend his life in jail. No possibility of parole. He should die in prison," Warren said on "CBS This Morning."
On Wednesday, a Massachusetts jury found Tsarnaev guilty on all 30 counts he faced for the bombing that killed three people and injured more than 200.
The charges included the aftermath of the bombing, which saw a massive manhunt for Tsarnaev and his older brother Tamerlan, who died in a firefight, along with a Massachusetts Institute of Technology police officer.
Warren said "no one had much doubt" about Tsarnaev's guilt and "nothing is ever going to make those who were injured whole."
"But this is a step toward justice and now we go to the penalty phase," she said.
Tsarnaev could face the death penalty on 17 of the charges. Warren maintained that a life sentence in prison would mean "he's not a part of the ongoing story" about the bombing.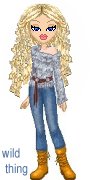 Wild Thing's comment..........

Another liberal pleading for the life of a murdering thug while simultaneously adovating and supporting the slaughter of millions of the unborn.
Posted by Wild Thing at April 10, 2015 12:45 AM
---
Comments
I think I agree too with life in prison but only under these conditions.
Put him in one of those underground max security prisons in a cell no larger than 10x10. He's to have no TV, radio, internet, magazines, newspapers or outside communication with the outside word in any form. Once a day he can walk the corridor in front of his cell for 15 minutes and then back inside. His food will be brought to him and he'll be allowed to shower once per week. Make him live out the rest of his life in this fashion. To not be cruel, he can have a Koran to read one day per week only .
Posted by: BobF at April 10, 2015 07:03 AM
---
Host him up by his petards and let the families of the dead and injured come and pelt him with pig grease and dog crap.
Let them give him a thousand cuts of anger and then roast him on a stake.
Then dump the remains onto iran and other islam 9th world countries.
It would be only fair.
Posted by: Heltau at April 11, 2015 01:45 AM
---