« Democrat by any other name Jeb Bush : Legal Status for Illegals 'Rational, Thoughtful | Main | Iran marks Army Day with cries of 'Death to Israel' and ' Death To America' »
April 18, 2015
Grassley to Holder: Why Is The VA Putting So Many Veterans on Your Federal Gun Ban List?
Grassley to Holder: Why Is The VA Putting So Many Veterans on Your Federal Gun Ban List?
by Katie Pavlich

Chairman of the Senate Judiciary Committee Chuck Grassley (R-Iowa) has sent a letter to Attorney General Eric Holder expressing deep concerns over Veterans Affairs evaluations classifying veterans as "mentally defective" and banning them in the federal background check system from purchasing or owning a firearm.
According to Grassley's office, the VA "reports individuals to the gun ban list if an individual merely needs financial assistance managing VA benefits," keeping them from exercising their Second Amendment rights. (Bolding is mine)
"The National Instant Criminal Background Check System (NICS) is effectively a national gun ban list and placement on the list precludes the ownership and possession of firearms. According to the Congressional Research Service, as of June 1, 2012, 99.3% of all names reported to the NICS list's "mental defective" category were provided by the Veterans Administration (VA) even though reporting requirements apply to all federal agencies. And that percentage remained virtually unchanged as of April 2013. Given the numbers, it is essential to ensure that the process by which the VA reports names to the Department of Justice (DOJ) for placement on the NICS list recognizes and protects the fundamental nature of veterans' rights under the Second Amendment," Grassley wrote in the letter. "Specifically, once the VA determines that a veteran requires a fiduciary to administer benefit payments, the VA reports that veteran to the gun ban list, consequently denying his or her right to possess and own firearms. In the past, the VA has attempted to justify its actions by relying on a single federal regulation, 38 C.F.R. § 3.353, which by its plain language grants limited authority to determine incompetence, but only in the context of financial matters: 'Ratings agencies have sole authority to make official determinations of competency and incompetency for purposes of: insurance and…disbursement of benefits.'"
The VA is placing veterans on the gun ban list without proper legal backing and is certainly engaged in over reach through this practice.
On top of serious concerns about the infringement of Second Amendment rights, Grassley is raising questions about the lack of due process for veterans classified as "mentally defective," and therefore unfit to purchase a firearm, who simply need help managing VA benefits.
"The VA's regulation appears to omit important findings and never reaches the question of whether a veteran is a danger to himself, herself, or others. Thus, a VA determination that a veteran is "incompetent" to manage finances is insufficient to conclude that the veteran is "mentally defective" under the ATF's standard that is codified in federal law," Grassley continued. "Furthermore, when a veteran receives a letter stating that the VA believes he is unable to manage his finances, that veteran now has the burden of proving that he is in fact competent to manage his benefit payments and does not need a fiduciary. However, underlying the hearing is a real possibility that the right to firearms will be infringed. Therefore, in light of the liberty and property interests involved, placing the burden of proof on the veteran is highly suspect. Under similar circumstances, the burden is generally on the government. Further, the hearing that takes place is inside the VA administrative system and composed of VA employees rather than a neutral decision maker. Under the current practice, a VA finding that concludes that a veteran requires a fiduciary to administer benefit payments effectively voids his Second Amendment rights—a consequence which is wholly unrelated to and unsupported by the record developed in the VA process. Accordingly, Congress needs to understand what justifies taking such action without more due process protections for the veteran."
Grassley has asked Holder to respond to the following questions by April 30, 2015:

1. Is the primary purpose of the NICS list to preclude firearm ownership and possession by individuals who are a danger to themselves and/or others? If not, what is the primary purpose of the NICS list?
2. Is the primary purpose of the VA's reporting system to report the names of individuals who are appointed a fiduciary?
3. Out of all names on the NICS list, what percentage of them have been referred by the VA?
4. Do you believe that a veteran adjudicated as incompetent to manage finances and appointed a fiduciary is likewise mentally defective under the ATF standard? If so, what is the basis for that conclusion?
5. Does the standard employed by the VA to report names to the DOJ for subsequent placement on the NICS list comply with the protections of the Second Amendment? If so, please explain how, in light of due process concerns described above.
6. Given that the VA adjudication process can result in a complete infringement of a person's fundamental Second Amendment right, do you believe that the use of the "clear and convincing" evidentiary standard is proper? If so, why?
7. Is the DOJ satisfied that all names reported from the VA for placement on the NICS are, in fact and in law, persons who should not own or possess a firearm because they are dangers to themselves and/or others? If so, what evidence supports that conclusion?
8. Given that 99.3% of all names in the NICS "mental defective" category are reported from the VA, has the DOJ reviewed the VA's reporting standards and procedure? If so, please provide a copy of the review that took place. If no review took place, please explain why not.

9. What review process does DOJ have in place to ensure that names are properly on the NICS list
10. How many individuals have appealed their placement on the NICS list? How many individuals were successful in their appeal?
11. In light of the fact that the Supreme Court has held the Second Amendment to be a fundamental right, has the DOJ changed any processes and procedures relating to the NICS system which were in existence prior to that holding?
12. Besides the VA, what other federal agencies have reported names to the NICS list since 2005? And how many names were reported by each agency since 2005?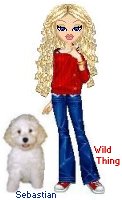 Wild Thing's comment.............
It would be great if he gets answers but from everything else connected to Holder doing the right thing I have my doubts.
Posted by Wild Thing at April 18, 2015 12:55 AM
---
Comments
PTSD is considered a mental disorder and has been blamed on some pretty horrific crimes. Any Veteran who served in Iraq or Afghanistan can claim PTSD and it's almost a 100% guarantee they will be approved for a VA Disability and disability check. Once you're classified as having a mental disorder, you will most likely have your right to own a gun taken away. Hate to say it but Veterans are going to have to choose between their right to own firearms and a check from the VA.
A friend of mine is a retired Navy Chief studying aviation for his pilots license. The VA representative told him that if he claims PTSD on his disability claim, it will go through much faster. He didn't but a friend of his in the course did. My friends claim took a long time to get though but the claim for the guy who claimed PTSD sailed though real fast. Then, without notice, his pilots license was revoked by the FAA because you can't have a pilots license with a known mental disorder. He screwed his future to speed up a claim and get a little extra VA money.
Posted by: BobF at April 18, 2015 09:22 AM
---
Sadly, a lot of those claims for PTSD are phony as hell. But as Bob says those phonies may be giving up rights just to get a check.
At the same time the VA and DOJ/BATF should not be working together. This is a planned program to deny veterans their gun rights as well as making their medical records available to another govt. agency.
Posted by: TomR,armed in Texas at April 18, 2015 02:27 PM
---