« Veterans group sues State Department for not producing Clinton Benghazi emails | Main | Sen. Ted Cruz and His Solution To Stop Illegal Immigration - heh heh don't miss this one! »
April 04, 2015
France Says U.S. Made Too Many Concessions In Iran 'Deal'

France Says U.S. Made Too Many Concessions In Iran 'Deal'

U.S. negotiators reportedly lowered the bar for their own goals during talks over Iran's nuclear program in response to resistance from the Tehran team. And, on the heels of a framework deal being announced in Switzerland, France's top diplomat on Friday admitted his country had initially held out for firmer terms. The French delegation was considered by observers to be one of the hardest bargainers

The emerging reports indicate the U.S. team, led by Secretary of State John Kerry, gradually backed down over the course of the talks as Iran's delegation dug in. The Wall Street Journal, citing current and former U.S. representatives at the discussions, claimed the White House had initially hoped to persuade Iran to dismantle much of the country's nuclear infrastructure when talks started in late 2013, only to be told categorically that Iran would not do so.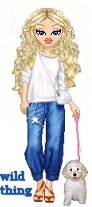 Wild Thing's comment..........
It is embarrassing how low our country has become with Obama and his people running things.
Posted by Wild Thing at April 4, 2015 12:50 AM
---
Comments
It's embarrassing. Iran actually took us to the woodshed. A piss-ant nation like Iran dictates to the most powerful nation on earth its terms and gets them. That's what happens when you have the likes of Obama and Kerry running the show.
Posted by: BobF at April 4, 2015 09:29 AM
---
Kerry illegally negotiated for the North Vietnamese in the 1970's against America. It was successful and he got off scot free. Now he is negotiating for America and proving what a dud he is. Oh how I hate that priviledged bastard.
Posted by: TomR,armed in Texas at April 4, 2015 01:37 PM
---