« Grassley to Holder: Why Is The VA Putting So Many Veterans on Your Federal Gun Ban List? | Main | Sen. Ted Cruz New Hampshire Republican Leadership Summit (full speech) »
April 19, 2015
Iran marks Army Day with cries of 'Death to Israel' and ' Death To America'

Iran marks Army Day with cries of 'Death to Israel' and ' Death To America'
Iran on Saturday marked Army Day with a military parade featuring new weapons systems, as well as a truck carrying a massive banner reading "Death to Israel."
A televised broadcast of the parade was punctuated by repeated cries of "Death to America" and "Death to Israel."

"If Israel makes a mistake," the announcer on Iran television said during the broadcast, as heavy trucks carrying armored personnel carriers rolled past, "those in Tel Aviv and Haifa will not sleep at night, not one person."
Among the weapons systems paraded past dignitaries was a domestically produced version of the Russian S-300 anti-aircraft missile, the Bavar 373.

Israel fears the S-300s would complicate any military intervention as a last resort to thwart Iran's nuclear drive. It also fears Iran could supply the missile defense systems to Syria or Hezbollah, diluting Israel's air supremacy over Syria and Lebanon.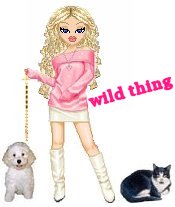 Wild Thing's comment.........
Yes and how wonderful Iran is so much so that Obama and his Valerie Jarrett want to throw America and Israel to the devil just to be best buds with Iran. sheesh
Posted by Wild Thing at April 19, 2015 12:45 AM
---
Comments
I would like to see the Saudis and other Arab Gulf states go at with Iran. Let them spend themselves in the brutal kind of war like the 1980's Iraq/Iran War. Lots of muslims killing each other.
Posted by: TomR,armed in Texas at April 19, 2015 01:48 PM
---