« Krauthammer on the Hillary Email Scandal: The Damage Is Already Done Because It Revives the Memories of the Clintons in the 90s | Main | Outback Steakhouse Shows their gratitude to a 92-Year-Old World War II Veteran »
March 11, 2015
Trey Gowdy : we cannot take Hillary Clinton's word

Trey Gowdy : we cannot take Hillary Clinton's word
Trey Gowdy last night on Fox News said we cannot take Hillary Clinton's word when she says "we" separated the public emails from the private.
Gowdy asks "who is we? And who gets to make that determination?" He blasted Clinton for deleting her personal emails and simply isn't buying the 2 phones defense.
"This is solely her doing, she is the reason we are having this conversation"
Congressman Gowdy wants to show Clinton how to put 2 email accounts on one phone.
He talked to Greta tonight on what the Benghazi Select Committee plans to do next.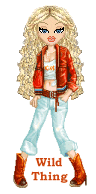 Wild Thing's comment...........
Trey Gowdy is so good.
Posted by Wild Thing at March 11, 2015 12:47 AM
---
Comments
That's like the farmer believing the fox when it said the chicken coupe was secure.
Posted by: BobF at March 11, 2015 07:17 AM
---
I bet Mrs Clinton would burn down her home to keep that server from falling into Congress's hands.
Posted by: TomR,armed in Texas at March 11, 2015 04:27 PM
---