« Saudi Prince Warns Iran Deal Could Spark Mideast Nuclear Race | Main | Fact Checkers Have Complaints On Obama Statements On Guns »
March 17, 2015
The ATF's Ammo Ban Is Back…in the Form of a New Bill From Democrats

The ATF's Ammo Ban Is Back…in the Form of a New Bill From Democrats

Four House Democrats have taken the Obama administration's idea of a regulation to ban a widely used kind of ammunition — one it had to pull back because it was so unpopular — and turned it into legislation.
Rep. Eliot Engel (D-N.Y.) introduced the Armor Piercing Bullets Act, which he said would ban the sale of ".223-dervied, 5.56x45mm NATO 'green tip' rounds" that are commonly used on the AR-15 rifle. That's the same ban that the ATF proposed in February, through the adoption of a "framework" that would justify a ban on all bullets that can pierce police body armor.
The ATF's framework prompted the submission of almost 90,000 comments, most of which opposed the plan as one that would ban a popular round used in a popular rifle. For years, these green tip rounds have enjoyed an exception from a ban on armor-piercing bullets, because they are generally used for sporting purposes.
But even when announcing that this framework would be indefinitely delayed, the ATF indicated it would continue to work on the issue and see if there's a way to implement its framework. At a hearing last week, ATF Director B. Todd Jones said his agency was "figuring out how we do this rationally."
Engel was more direct, and said the ATF had it right, and that it's framework should now be implemented via legislation.
"As the ATF rightly pointed out, these rounds can easily be loaded into concealed pistols and other short guns, making them particularly dangerous to police officers," Engel noted. "The well-being of the men and women who protect us should not, and need not, be a partisan issue. I encourage all of my colleagues in Congress to support this obvious measure that will, if enacted, save lives."
Engel blamed the gun industry for promoting the use of armor-piercing bullets.
"There is absolutely no compelling argument to be made for anyone else to have access to them," he said. "But the out of touch gun industry lobby is fighting tooth and nail to keep cop-killing ammunition on the streets."
Republican senators opposed to the ATF's proposal said last week that the real issue is how banning a popular cartridge makes it harder for people to exercise their Second Amendment rights.
"If law-abiding gun owners cannot obtain rifle ammunition, or face substantial difficulty in finding ammunition available and at reasonable prices because government entities are banning such ammunition, then the Second Amendment is at risk," dozens of senators wrote in a letter to the ATF.
Other Democrats supporting Engel's bill are Reps. Yvette Clarke (N.Y.), Carolyn Maloney (N.Y.), and Bonnie Watson Coleman (N.J.).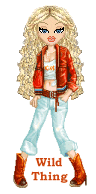 Wild Thing's comment..........
I wish these jerks would stop messing with guns, ammo etc. Lots of Dems have guns so why would they want it , we Republicans are not the only ones.
Posted by Wild Thing at March 17, 2015 12:47 AM
---
Comments
Of course they're all from Liberal Hell Holes. Hopefully Republicans will trash it.
Posted by: BobF at March 17, 2015 09:15 AM
---