« Fmr. US Amb. to Iraq James Jeffrey: 'We Are in a Goddamn Freefall' with Radical Islam | Main | Military Officials Say Allies No Longer Trust Us, Fear Obama Might Leak Intel to Iran »
March 28, 2015
Krauthammer's : Harry Reid Is a 'Disgrace' Who 'Emasculated' the Senate (well said Charles!)
Krauthammer's : Harry Reid Is a 'Disgrace' Who 'Emasculated' the Senate
Charles Krauthammer said on Special Report he knew it was impolite to speak ill of the dead, but since Senate Minority Leader Harry Reid (D., Nev.) was simply retiring, the syndicated columnist said he did not feel quite so constrained.
Charles Krauthammer called Sen. Harry Reid "a disgrace" to the institution he led until the GOP won it back in November.
Appearing on "Special Report," Krauthammer told guest host Shannon Bream that Reid was a disgrace because he "emasculated" the chamber "in the name of protecting" President Obama and his agenda.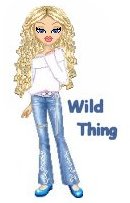 Wild Thing's comment.............
After watching "The Five" and hearing most of them especially Dana Perino on there do her rino wording about Reid not running again, it was so refreshing to hear SOMEONE be HONEST about Harry the horrible Reid, huge thank you Charles!!!!!
Posted by Wild Thing at March 28, 2015 12:47 AM
---