« New Report Finds More Released Gitmo Detainees Joining Terror Fight | Main | Time for a military man in the White House? by Larry Kudlow »
March 08, 2015
Jeb Bush pushes for AMNESTY at Iowa Summit!

Jeb Bush pushes for AMNESTY at Iowa Summit!

The Hill....VIDEO at LINK
Jeb Bush offered a strenuous defense for a pathway to legalization for immigrants in the country illegally at a summit in Iowa on Saturday.
"Immigrants that are here need to have a path to legal status," Bush said. "Nobody I know has a plan to deal with illegal immigration other than to just say they're going to be rounded up and taken away."
Bush said those in the country illegally should be given the opportunity to earn legal status if they work, don't break the law and learn English.
"This is the only serious thoughtful way to deal with this," Bush said.
Immigration reform is one of Bush's biggest liabilities with the base. But in his first political trip to the early-voting state since moving towards a presidential run, Bush forcefully stood his ground on the hot-button issue.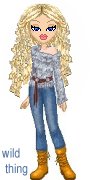 Wild Thing's comment............
Jeb do not count on me!! I don't want to support someone that wants to give ILLEGALS ( law breakers, those that disrespect our immigration laws) a free ride when others are waiting and obeying our immigration laws.
Posted by Wild Thing at March 8, 2015 12:45 AM
---
Comments
Bush called them Immigrants. They're not Immigrants. To call them Immigrants is an insult to the millions who immigrated to America legally. The millions who signed up, stood in line, got the necessary medical checkups and vaccines, and who waited their turn.
What Bush is actually referring to are thieves. They come in illegally and hope to take that which belongs to honest people.
Posted by: BobF at March 8, 2015 08:21 AM
---
I WILL NOT supprt a Jeb Bush candidacy.

Posted by: TomR,armed in Texas at March 8, 2015 02:42 PM
---