« Netanyahu to White House: 'It's Useful to Remember Who Your Ally Is and Who Your Enemy Is' | Main | Egyptian President Abdel Fattah el-Sisi speaks to Fox News' Bret Baier in Cairo on the failure of American leadership »
March 10, 2015
Iran Unveils Chilling New Weapon Days After Netanyahu's Warning

Iran Unveils Chilling New Weapon Days After Netanyahu's Warning.....Photo at LINK

Takes discussing missiles off the table of nuclear negotiations.

The missile was unveiled only a few days after Netanyahu spoke about Iran's missile program, saying that it posed a threat not just to Israel, but also eventually the U.S.
He remarked that "Iran's Intercontinental Ballistic Missile program is not part of the deal, and so far, Iran refuses to even put it on the negotiating table.
Netanyahu went on to say:
Well, Iran could have the means to deliver that nuclear arsenal to the far-reach corners of the earth, including to every part of the United States.
According to Iran's Defense Minister Brigadier General Hossein Dehghan, the new missile "enjoys different characteristics in terms of range and pinpoint accuracy in comparison with the previous products." It can also evade radar.
The general noted that a more advanced version of the missile would be available later this month that would increase the aim, destructive power, and precision of the weapon.
Not only that, but the general said that two other long-range ballistic missiles, the Qadr and Qiam, have been given in large quantities to the aerospace division of the Islamic Revolution Guard Corps.
Deputy Foreign Minister Abbas Araghchi, Iran's nuclear negotiator, refuses to back down on the missiles, saying that they are "completely defensive":
Iran's missile program has a completely defensive nature and the Islamic Republic of Iran in no way views the defensive matters of the country negotiable and we are not ready to discuss this matter with any foreigner.
He added, "Therefore, never in the framework of the nuclear talks with the P5+1, whether in the past or currently, has ​Iran given permission to plan or negotiate the country's defensive and military abilities, and this permission will not be given in the future."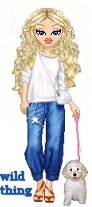 Wild Thing's comment..........
I pray no deal is made to favor Iran and that what Bibi said is how our country deals with Iran.
Posted by Wild Thing at March 10, 2015 12:45 AM
---