« White House Stands By Obama's Previous Claim Yemen Is A Model For Success | Main | Trey Gowdy Wants To Give States Power To Enforce Border Since Obama's Federal Government Will Not »
March 24, 2015
Hillary Clinton ponders who she'll call after White House win
Hillary Clinton ponders who she'll call after White House win

Former Secretary of State Hillary Rodham Clinton on Monday showed that an email scandal hasn't shaken her confidence in advance of a White House run, publicly joking about who she'll tap for her administration as she anticipates a 2016 win.
Speaking at a policy roundtable at a liberal Washington think tank, Mrs. Clinton praised Compton, California, Mayor Aja Brown for her anti-gang programs and told her that she could be called up.
"Don't be surprised if you get a call," Mrs. Clinton said, drawing laughs form the crowd at the Center for American Progress.
"Maybe we'll start not too far from here in a beautiful domed building," she continued, "where we'll get everybody in the same room and start that conversation. It could lead to collaboration and better results for our cities and our country."
Mrs. Clinton, who hasn't announced her candidacy but remains the undisputed front-runner for the Democratic nomination, has faced sharp criticism for exclusively using a private email account and a private server in her home for conduction official business while serving as secretary of state.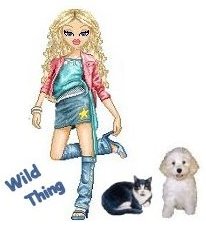 Wild Thing's comment............
LOL she is beyond weird besides being as far to the left as Obama. Both the same in what they want for our country.
Posted by Wild Thing at March 24, 2015 12:55 AM
---
Comments
The Clinton's, especially Hillary, have been Teflon. John Gotti was called the Teflon Don but they finally got him convicted. Nothing has ever stuck to the Clintons. Abandoning a consulate under attack hasn't stuck. Congressional investigators "ask" her for her server but if it was anyone else in America, a heavily armed SWAT team would storm the residence and take the server.
Posted by: BobF at March 24, 2015 10:14 AM
---
Republicans talk issues. Hillary doesn't, and gets praised for it.
I mean, really, when has Hillary discussed above issues?
I don't get it.
Posted by: bob at March 25, 2015 02:19 PM
---