« Trey Gowdy Wants To Give States Power To Enforce Border Since Obama's Federal Government Will Not | Main | Excellent Interview of Gov. Rick Perry »
March 25, 2015
Federal workers owe more than $3.5 billion in unpaid taxes

Federal workers owe more than $3.5 billion in unpaid taxes
Federal workers and retirees owed more than $3.5 billion in unpaid taxes last year, a $200 million increase over the previous year, the IRS said Tuesday.
Almost 305,000 federal workers and retirees owed back taxes as of Sept. 30. That's down from 318,000 the year before.
The delinquency rate was 3.1 percent for the 9.8 million workers and retirees included in the data. That's down from 3.3 percent the previous year.
The IRS compiles data each year on unpaid taxes by federal workers. The data does not include workers who have enrolled in installment agreements to pay their back taxes.
Among executive departments, workers at the Department of Housing and Urban Development had the highest delinquency rate, at 4.7 percent. Workers at the Treasury Department, which includes the IRS, had the lowest delinquency rate, at 1.2 percent.
Tax compliance at the IRS is generally better than at other federal agencies in part because the IRS cannot share information about tax delinquents with other departments. A 1998 law calls for removing IRS employees who are found to have intentionally committed certain acts of misconduct, including willful failure to pay federal taxes.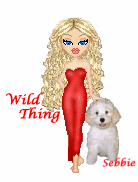 Wild Thing's comment..........
Following the lead of Al Sharpton apparently.
Posted by Wild Thing at March 25, 2015 12:47 AM
---
Comments
Some of these go back as far as the Bush presidency. All of these bureaucrats should be laid off without pay until they square up with the IRS.
Posted by: TomR,armed in Texas at March 25, 2015 04:51 PM
---