« USA Embassy In Yemen Closes - American Vehicles Seized By Rebels | Main | Marines Corps releases statement saying they were ordered to DESTROY their WEAPONS during Yemen evacuation »
February 12, 2015
United States, Britain and France close their embassies in Yemen

The U.S., Great Britain and France have closed their embassies in Yemen in the wake of the takeover of the country by an Iranian-aligned terrorist group called the "Houthis." Yemen was touted by Barack Obama last year as an example of his success in the fight against terrorism.

The United States, Britain and France moved to close their embassies in Yemen on Wednesday, increasing the isolation of Shiite rebels who have seized power. In a show of bravado against the Americans, the rebels seized the cars of U.S. diplomats left at the airport on the way out.
At the same time, the rebels – known as the Houthis – attacked demonstrators holding protests against their power grab in various parts of the capital, Sanaa, witnesses said. The fighters beat protesters and stabbed them with knives, arrested more than a dozen.
The increasing turmoil comes almost four years to the day since the start of Yemen's 2011 Arab Spring uprising that ousted the longtime autocratic ruler but then opened a political transition that crumbled between the country's grinding forces of tribal politics, sectarian divisions, al-Qaida militancy and succession movements.[…]
On Tuesday, the State Department announced it suspended operations at the U.S. Embassy in Sanaa and relocated remaining diplomatic personnel "due to the ongoing political instability and the uncertain security situation." The embassy had been operating with only a skeleton staff for some weeks amid deteriorating conditions.
Germany urged its citizens to leave Yemen, Foreign Ministry spokesman Martin Schaefer said Wednesday.
The diplomatic missions of many Gulf Arab countries, which backed Hadi and opposed the Houthis, have already evacuated their staff.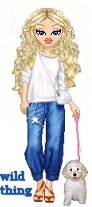 Wild Thing's comment.............
So many things happening in the world, I don't remember it ever being this bad before. I blame Obama because he and his Valerie Jarrett are so much for the terrorists, Iran etc.
Posted by Wild Thing at February 12, 2015 12:50 AM
---
Comments
Just a few weeks ago obama bragged about his policies making Yemen a success story. It's abandonment is a success to muslims.
Posted by: TomR,armed in Texas at February 12, 2015 01:03 PM
---