« Krauthammer's Take: Obama's Behavior in Video Featuring Selfies Is 'Distasteful' | Main | ISIS Moving On Air Base Where 320 US Marines Are Training Iraqi Troops »
February 13, 2015
Senate Takes up Concealed Carry Reciprocity
Senate Takes up Concealed Carry Reciprocity

Gun owners would be allowed to carry concealed weapons around the country under new legislation introduced in the Senate.
The Constitutional Concealed Carry Reciprocity Act would allow gun owners who have a concealed carry permit in their home state to bring their firearms in any other state with concealed-carry laws.
"This operates more or less like a driver's license," Sen. John Cornyn (Texas), the second-ranking Republican in the upper chamber, told The Hill. "So, for example, if you have a driver's license in Texas, you can drive in New York, in Utah and other places, subject to the laws of those states."
Cornyn, a Texas Republican, said this would "eliminate some of the 'gotcha moments,' where people inadvertently cross state lines" with guns they are legally allowed to carry in their home state.
The National Rifle Association endorsed the bill Thursday, calling it a "much-needed solution to a real problem for gun owners."
"The current patchwork of state and local laws is confusing for even the most conscientious and well-informed concealed carry permit holders. This confusion often leads to law-abiding gun owners running afoul of the law when they exercise their right to self-protection while traveling or temporarily living away from home," said Chris Cox, executive director of the NRA's Institute for Legislative Action.
"Our fundamental right to self-defense does not stop at a state's borders. Law abiding citizens should be able to exercise this right while traveling across state lines," Cox added.
Gun control groups say the bill poses a significant danger for society at a time when lawmakers should be strengthening background checks to address recent shootings.
"Federally imposed concealed carry laws interfere with states' fundamental right to determine who is too dangerous to carry hidden, loaded guns in public," Everytown for Gun Safety President John Feinblatt told The Hill.
Concealed carry is allowed in all 50 states and the District of Columbia, but to varying degrees. Most states, but not all, require gun owners to apply for a permit.
Cornyn's bill previously came close to passing in the Democratic-controlled Senate, and may have a better chance this time around under the Republican majority.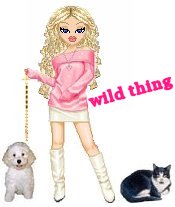 Wild Thing's comment.......
One has to think that Obama would veto this.
Posted by Wild Thing at February 13, 2015 12:50 AM
---
Comments
Of course Obama will veto this.
Posted by: BobF at February 13, 2015 09:55 AM
---
This is a bill that has tremendous popular support nationwide. If obummer vetoes it, this bill needs to be reintroduced over and over. With Repubs now in control of the Congress, they need to mount a intense legilative attack on obummer with bill after bill. Maybe the bastard will break? Make his last two years a nightmare as he has done to us for 6+ years.
Posted by: TomR,armed in Texas at February 13, 2015 12:27 PM
---