« Netanyahu turns down closed-door session with Senate Democrats ~ Good for Bibi!!!!! | Main | Guilty Verdict in 'American Sniper' trial »
February 25, 2015
Retired Admiral James Lyons gives powerful summation of the threat
Retired Admiral James Lyons spoke at a Summit on identifying the threat of Islam. The entire segment is a MUST SEE
Retired Admiral James "Ace" Lyons gave a remarkably brief but powerful summation of the threat we face from radical Islam and how we've failed to face up to it since before Jimmy Carter.
Admiral Lyons explains how Carter failed to cut off Khomeini's taking over of our embassy. Next he says that the Secretary of Defense "sabotaged" a strike against those who bombed our Marine barracks after Reagan approved it and the French offered to join our effort. In 1987, again Lyons says the Chairman of the Joint Chiefs of Staff "sabotaged" the choice to attack Khomeini.
Finally, he addresses whether "radical Islam" is different from "Islam," saying
"until you recognize Islam is a political movement masquerading as a religion, you're never gonna come to grips with it."
He concludes with this startling statement, "the Obama administration has a strategy. It's very simple… It's anti-American, it's anti-Western, it's pro-Islamic, it's pro-Iranian and pro-Muslim Brotherhood."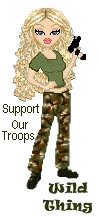 Wild Thing's comment...............
The Admiral is 110% correct. God keep him safe from this evil Administration we have.
Posted by Wild Thing at February 25, 2015 12:50 AM
---
Comments
Starting back with Jimmy Carter, we did it to ourselves in the Middle East.
Posted by: BobF at February 25, 2015 07:09 AM
---
We have pussy footed around condemnation of islam for too many years, too many decades. Maybe in 2016 we can get serious about stopping islam.
Posted by: TomR,armed in Texas at February 25, 2015 01:49 PM
---