« FCC commissioner Says Obama Taking Unprecedented Direct Control Over Internet Changes | Main | Obama's Hate for Jews Shows in How He has Omited Jews From List of ISIS Targets »
February 14, 2015
Raging Rudy Giuliani Destroys Obama's Policies on Islamism and Iran, Part 1 and 2
Raging Rudy Giuliani Destroys Obama's Policies on Islamism and Iran, Part 1
At times screaming with rage, Rudy Giuliani excoriates Barack Obama for his weak and feckless policies toward the global threats of radical Islam and a nuclear-armed Iran. This powerful speech was delivered at the Iranian-American Community symposium "Countering Islamic Fundamentalism, and a Nuclear-Armed Iran," February 13, 2015, in Phoenix, Arizona.
Raging Rudy Giuliani Destroys Obama's Policies on Islamism and Iran, Part 2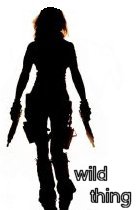 Wild Thing's comment.........
Good for Giuliani, love his passion and I wish he was still in charge in New York he was the best.
Posted by Wild Thing at February 14, 2015 12:49 AM
---