« Col. Ralph Peters - 'The only religion this president is willing to come out and publicly defend is ISLAM' | Main | Egypt says it bombed ISIS targets in Libya after killings of Christians »
February 16, 2015
President Abdel-Fattah El-Sisi said Egypt reserves its right to retaliate against the killing of 21 Egyptian Copts by ISIS
ISIS Beheads 21 Christian Copts in Latest Video… Obama Goes Golfing
ISIS released a new video Sunday–
They teased the release Sunday morning.
"Message Signed in Blood to the Nation of the Cross" is from the Islamic State's Al Hayat
The terrorists had the 21 Coptic Christian men kneel down in a line and then they behead them.

President Abdel-Fattah El-Sisi said Egypt reserves its right to retaliate against the killing of 21 Egyptian Copts by the Islamic State (IS) group in Libya at the suitable time and place.
President El-Sisi was the first Egyptian President in history to visit a Coptic Church on Christmas Day.
The president added that the National Defense Council is in session to decide the course of action to be taken in response.
IS published an extremely graphic video on the internet on Sunday purportedly showing the beheading of Coptic Christians it said it had kidnapped recently, and vowing to fight "crusaders."
El-Sisi said he ordered the Egyptian government to give full support to the families of the victims and tighten a ban on travel to its western neighbor.
He also said directives were given to the state to take the necessary steps in order to secure and ease the return of Egyptians trying to leave Libya.

El-Sisi added he commissioned Egypt's Foreign Minister Sameh Shoukri to travel to New York and engage in necessary talks with senior United Nations officials and members of the Security Council to "place the international community before its responsibility and to take necessary procedures in line with the UN convention and to declare that what is happening in Libya threatens international peace and security."

And this from FOX News
A WHITE HOUSE statement reacting to a video purporting to show the beheading of 21 Egyptian Coptic Christians by ISIS-linked militants in Libya refers to the victims as 'Egyptian citizens' and 'innocents', but not as Christians.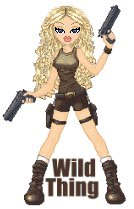 Wild Thing's comment.......
ISIS is killing so many so fast. The calmness in those that kneel down before they are beheaded I wonder if they are drugged first. Very scary.
It is so disgusting how Obama and his WH will not say Christians. sheesh
Posted by Wild Thing at February 16, 2015 12:50 AM
---