« Mark Levin: Obama most Absurd President in American History | Main | Government Report Declares Obama Broke The Law; Judge Thinks He Deserves Prison »
February 20, 2015
Obama says Americans Will Defeat Jihadis With Diversity, TOLERANCE Toward the Muslim Terrorists

Obama says Americans Will Defeat Jihadis With Diversity, TOLERANCE Toward the Muslim Terrorists

Barack Obama says 300 million Americans must accept a fractured and diverse America if they want to defeat Muslim terrorists. […]
"We discredit violent ideologies, by making sure her voice is lifted up; making sure she's nurtured; making sure that she's supported … [by] us staying true to our values as a diverse and tolerant society even when we're threatened, especially when we're threatened," he said.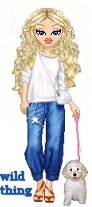 Wild Thing's comment.......
Obama is definitely one of them and he was put into the White House according to plan. The plan?
To bring down the U.S.!!!
Obama TOLD THE U.S. what he was going to do in his book, "Dreams from my Father". Just like Germany in 1930, nobody paid attention!!
Posted by Wild Thing at February 20, 2015 12:55 AM
---
Comments
No nation can defeat us from without. We can only be defeated from within. Muslims are the Borg of Star Trek and once they assimilate America, there will be no more threat from them as we are now them.
Posted by: BobF at February 20, 2015 07:20 AM
---