« Krauthammer's Take:Obama's Iranian Negotiations Are 'Simply Catastrophic' | Main | Retired Admiral James Lyons gives powerful summation of the threat »
February 25, 2015
Netanyahu turns down closed-door session with Senate Democrats ~ Good for Bibi!!!!!
Netanyahu turns down closed-door session with Senate Democrats ~ Good for Bibi!!!!!

WASHINGTON Israeli Prime Minister Benjamin Netanyahu on Tuesday turned down an invitation to meet privately with Senate Democrats next week during his visit to Washington, saying the session "could compound the misperception of partisanship" surrounding his trip.
Angering the White House and Democrats, Netanyahu accepted an invitation from Republican leaders to address a joint meeting of Congress on March 3 and speak about Iran. The GOP leaders did not consult with the Obama administration, which the White House called a breach of protocol.
Sens. Dick Durbin, D-Ill., and Dianne Feinstein, D-Calif., on Monday invited Netanyahu to meet in a closed-door session with Democrats during his visit. He declined the invitation on Tuesday and expressed regret about the politically fraught tone of his trip.
"I regret that the invitation to address the special joint session of Congress has been perceived by some to be political or partisan," Netanyahu wrote. "I can assure you that my sole intention in accepting it was to voice Israel's grave concerns about a potential nuclear agreement with Iran that could threaten the survival of my country."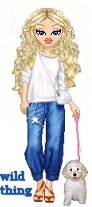 Wild Thing's comment.......
Why would he meet with any Democrats when they are the ones (many of them) who are boycotting his speech to congress?
Good for Bibi.
Posted by Wild Thing at February 25, 2015 12:47 AM
---
Comments
I hear Bibi and King Abdullah ibn al-Hussein of Jordan are the front runners for the GOP presidential nomination.
Posted by: BobF at February 25, 2015 07:12 AM
---