« ISIS Moving On Air Base Where 320 US Marines Are Training Iraqi Troops | Main | FCC commissioner Says Obama Taking Unprecedented Direct Control Over Internet Changes »
February 14, 2015
Megyn Kelly Grills State Dept. Spox Jen Psaki on 'Hasty' Yemen Embassy Evacuation
Megyn Kelly got heated Thursday night during an interview with State Dept spokesperson Jen Psaki over what appeared to be an abrupt evacuation of the U.S. Embassy in Yemen yesterday as Houthi rebels attempted to seize American vehicles and arms.
After reporting on the "hasty getaway" by U.S. Marines in the region, Kelly brought in Psaki to ask her what happened. "Do we have control of our policy in the Middle East?" the host asked. "And does this reflect a lack of American leadership?"
As the State Dept. spokesperson downplayed America's role in Yemen's current problems, Kelly continued to grill her about previous statements President Barack Obama has made, holding up that country as a positive example of progress in the Middle East.
Ultimately, Psaki denied Kelly's suggestion that there was not a plan in place for the evacuation, saying, "Just because everybody didn't know what the plans were, it didn't mean the plans weren't there for weeks." via Mediaite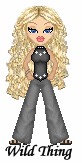 Wild Thing's comment.......
There is not one of Obama's people I can respect on any level. They are so much like he is, with their lies and propaganda.
Posted by Wild Thing at February 14, 2015 12:45 AM
---