« Hamas On Campus...At U.C. Davis, Students for Palestine chant "Allahu Akbar," endorse terrorism | Main | Senator Ted Cruz (R., Texas) Unveils Obamacare Repeal Act »
February 03, 2015
House Benghazi committee to review secret Hillary tapes on Libya
House Benghazi committee to review secret Hillary tapes on Libya

The chairman of a special House committee created to investigate the 2012 Benghazi tragedy on Monday instructed his staff to review secretly recorded tapes and intelligence reports that detail Hillary Rodham Clinton's role in advocating and executing the war in Libya, opening the door for a possible expansion of his probe.
Rep. Trey Gowdy's decision to seek a review of the materials, first highlighted in a series of Washington Times stories last week, carries consequences for the 2016 election in which Mrs. Clinton is expected to seek the presidency. It could also move the committee to examine the strained relationship between the State Department and Pentagon, which sharply disagreed over the 2011 war in Libya and the response to the terrorist attack on the U.S. compound in Benghazi a year later.
The Times reported last week that U.S. intelligence did not support Mrs. Clinton's story of an impending genocide in Libya that she used to sell the war against Moammar Gadhafi's regime. The newspaper also unveiled secretly recorded tapes from Libya that showed that the Pentagon and Democratic Congressman Dennis Kucinich so distrusted her stewardship of the war that they opened their own diplomatic channels with the Gadhafi regime.
The tapes included candid conversations and allegations that Mrs. Clinton took the U.S. to war on false pretenses and was not listening to the advice of military commanders or career intelligence officers.
"Chairman Gowdy and the committee are aware of the details reported by The Washington Times, and we are reviewing them as part of the committee's inquiry into Benghazi," Benghazi Committee spokesman Jamal Ware announced Monday.
The emergence of the tapes and a new line of inquiry immediately had repercussions, especially on the political front where the 2016 president race has heated up.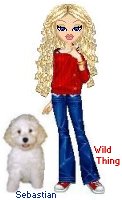 Wild Thing's comment.......
God bless Gowdy, I pray all his hard work and tremendous effort he is putting into this works out. Hillary and Obama both have blood on their hands.
Posted by Wild Thing at February 3, 2015 12:50 AM
---