« Retired Admiral James Lyons gives powerful summation of the threat | Main | 'You Could Hear a Pin Drop' During One Father's Devastating Testimony on Illegal Immigration »
February 25, 2015
Guilty Verdict in 'American Sniper' trial

Guilty verdict in 'American Sniper' trial

The jury found Eddie Ray Routh - GUILTY of first degree murder.
The jury came back with a decision in two-and-a-half hours.
The jury consisted of ten women and two men.
Routh will be sentenced to life in prison without parole.
A former Marine was found guilty late Tuesday of the 2013 shooting deaths of former Navy SEAL Chris Kyle, the author of "American Sniper," and his friend Chad Littlefield.
It took an Erath County, Texas jury less than two hours to convict Eddie Ray Routh of capital murder. State District Judge Jason Cashon sentenced Routh to life in prison without the possibility of parole. Prosecutors had not sought the death penalty in the case.
"We have waited two years for God to give [us] justice on behalf of our son," Littlefield's mother, Judy, told reporters outside the courthouse. "And as always, God has proven to be faithful. We are so grateful we have this verdict here tonight."
Routh, 27, had admitted to killing Kyle and Littlefield at a gun range on Feb. 2, 2013 but pleaded not guilty. His attorneys and family members asserted that he suffers from psychotic episodes caused by post-traumatic stress disorder and other factors.
But prosecutors said Tuesday that whatever episodes Routh suffers are self-induced through alcohol and marijuana abuse.
In front of a packed courtroom, Erath County assistant District Attorney Jane Starnes and three defense attorneys made their case.
"That is not insanity. That is just cold, calculated capital murder," Starnes said. "(Routh) is guilty of capital murder and he was not by any means insane."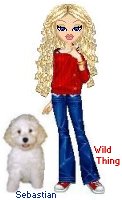 Wild Thing's comment.............
I am so glad this was the verdict.
Posted by Wild Thing at February 25, 2015 12:55 AM
---
Comments
Posted by: BobF at February 25, 2015 07:08 AM
---
I flunked out of college at Tarleton State in Stephenville Texas, Erath County. I love that little town. It is the cowboy capital of Texas. The unanimous verdict by the jury and performance of the judge and court make me proud of Texas and Erath County.
Texas's new Ag commisioner Sid Miller is a Stephenville native and Tarleton grad. You might check out his dedicated consrvatism on his Facebook page. Another great servant of Texas.
Posted by: TomR,armed in Texas at February 25, 2015 01:47 PM
---
Thank you Tom for telling me about Ag commisioner Sid Miller.
Posted by: Wild Thing at February 25, 2015 11:51 PM
---