« Bishop E.W. Jackson on Fox News Goes off on Obama Prayer Breakfast Remarks | Main | Long Overdue Ft Hood Victims To ReceivePurple Heart »
February 07, 2015
Evil Obama rejected Jordanian King Abdullah's pleas for Predator drones

Obama rejected Jordanian King Abdullah's pleas for Predator drones

Jordan was not requesting armed drones, they simply wanted unarmed predator spy drones to conduct surveillance to help them pinpoint airstrikes against ISIS targets.
They were denied.
The Obama administration this year turned down a request from Jordan for Predator spy drones that would help it locate targets in the war against the Islamic State.
The refusal, disclosed by a House Armed Services Committee member, has gained attention since Jordan has emerged as a critical player in a U.S.-led coalition to destroy the Islamist terrorist group in the days after it released a video of its execution by fire of a captured Jordanian military pilot.
Jordan retaliated Thursday with F-16 airstrikes on the Syrian town of Raqqa and is vowing a relentless war against the Islamic State, also known as ISIL and ISIS. Members of Congress are calling on the White House to approve a list of weapons for King Abdullah II, a strong U.S. ally.
Rep. Duncan Hunter, California Republican, sent a letter Thursday asking President Obama to approve the transfer of the Predator's unarmed export version for surveillance missions.
"The decision to deny the license request should be reversed immediately," Mr. Hunter wrote. "Doing so will provide Jordan critical mission capability in the fight against the Islamic State and ensure Jordan is given every advantage
"Jordan has made requests for specific resources, including ammunition," Mr. Hunter said. "Given our mutual interests, and our strong relationship, it's absolutely critical that we provide Jordan the support needed to defeat the Islamic State."
"Jordan is uniquely positioned to support and perhaps lead the fight against the Islamic State, and it's now our obligation to offer Jordan our full support in this effort," Mr. Hunter said.
American Predators are playing a large role in a U.S.-dominated air campaign, firing Hellfire missiles as well as conducting sustained surveillance over Islamic State strongholds.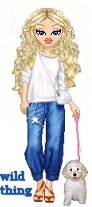 Wild Thing's comment.......

Obama is a disgrace to the office of president on every single level.
Posted by Wild Thing at February 7, 2015 12:55 AM
---
Comments
It's almost as if Obama doesn't want ISIS stopped. His words says he does but his actions speak otherwise.
Posted by: BobF at February 7, 2015 07:31 AM
---
Getting an idea now of which kind of muslim obama is. He is among those that support a Fourth Caliphate, a world wide jihad. All of his actions and utterances lead to this conclusion.
Posted by: TomR,armed in Texas at February 7, 2015 12:36 PM
---