« President Abdel-Fattah El-Sisi said Egypt reserves its right to retaliate against the killing of 21 Egyptian Copts by ISIS | Main | George Will: It's 'Pathological, Clinical' The Obama Admin's Inability to Say Christians Were Killed »
February 16, 2015
Egypt says it bombed ISIS targets in Libya after killings of Christians

Egypt says it bombed ISIS targets in Libya after killings of Christians

(CNN)The Egyptian military said Monday it has bombed ISIS targets in Libya after the militant group released a video that appeared to show the mass beheadings of Coptic Christians.
"The airstrikes hit their targets accurately and our eagles returned to their bases safely," a statement reported on Egyptian state television said.
The footage of the beheadings of at least a dozen men on a beach, which carries many of the hallmarks of previous ISIS hostage execution videos, has deepened international concerns about ISIS' growing reach into countries beyond its strongholds in Syria and Iraq.
The killings of the Egyptian Christians are believed to have been carried out by a Libyan affiliate of ISIS.
Egypt's President Abdel Fattah el-Sisi on Sunday confirmed in a statement that Egyptian "martyrs" had fallen victim to terrorism and expressed his condolences to the Egyptian people.

Egypt says it has bombed Islamic State targets in Libya, hours after the group published video showing the apparent beheadings of 21 Egyptian Christians.
State TV said the dawn strikes had targeted camps, training sites and weapons storage areas.
Earlier, President Abdel Fattah al-Sisi said Egypt had the "right to respond" against IS.

A video emerged on Sunday showing a group wearing orange overalls being forced to the ground and decapitated.
IS militants claim to have carried out several attacks in Libya, which is in effect without a government.
"Egypt reserves the right to respond at the proper time and in the appropriate style in retaliation against those inhuman criminal killers," President Sisi said.
"Egypt and the whole world are in a fierce battle with extremist groups carrying extremist ideology and sharing the same goals."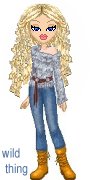 Wild Thing's comment.......

Good for Egypt, unlike Obama who would be on a golf course if our country was attacked. And lecturing us not to blame his terrorists.
Posted by Wild Thing at February 16, 2015 12:55 AM
---
Comments
Egypt and Jordan's citizens are killed by terrorists and both countries immediately launch military strikes against the terrorists. An American Consulate is attacked, our Ambassador is brutally tortured and killed along with three other Americans, and Obama immediately heads to Las Vegas for a fundraiser. The really sad thing is this inept POS was reelected after this was known.
Posted by: BobF at February 16, 2015 07:15 AM
---
Bob - more Americans care about who was at the Grammys than what is going on in the world. Several decades of liberal education have seen to that.
Posted by: TomR,armed in Texas at February 16, 2015 01:32 PM
---