« Obama Refused to Give Jordan, Egypt Information on ISIS Targets | Main | Eric Holder Whines and Lashes out at FOX News For Reporting on Islamic Extremism »
February 17, 2015
Egypt Calls For International Intervention In Libya Against ISIS, Italy Says It Is Prepared To Lead
Egypt Calls For International Intervention In Libya Against ISIS, Italy Says It Is Prepared To Lead
CAIRO (AP) — Egyptian warplanes struck Islamic State targets in Libya on Monday in swift retribution for the extremists' beheading of a group of Egyptian Christian hostages on a beach, shown in a grisly online video released hours earlier.
At the same time, Egypt called for international intervention in Libya against the Islamic State group. Loyalists of the Syria and Iraq-based group have risen to dominate several cities in the chaos-riven North African nation.
Italy, just across the Mediterranean Sea, says it is prepared to lead international action in Libya.
After the release of the beheading video Sunday night, the tiny Christian-majority home village of more than half of the 21 Egyptians believed killed by the extremists was gutted by grief. Inside the village church, relatives wept and shouted the names of the dead in shock.
"What will be a relief to me is to take a hold of his murderer, tear him apart, eat up his flesh and liver," said Bushra Fawzi in el-Aour village, as he wept over the loss of his 22-year-old son Shenouda. "I want his body back. If they dumped it in the sea, I want it back. If they set fire to it, I want its dust."
The 21 — mainly young men from impoverished families — had travelled to Libya for work and were kidnapped in two groups in December and January from the coastal city of Sirte. In the video, the group is marched onto what is purported to be a Libyan beach before masked militants with knives carve off the head of each. The killing of at least a dozen of them is clearly visible, though it was not clear from the video whether all 21 hostages were killed.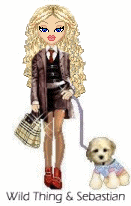 Wild Thing's comment.......

And Obama will be sending in the singer James Taylor.. to entertain ISIS.
Posted by Wild Thing at February 17, 2015 12:55 AM
---
Comments
Italy is prepared to lead? That's good they're willing to take the reins and lead the charge but where is the so-called leader of the free world?
Posted by: BobF at February 17, 2015 07:18 AM
---