« Krauthammer's Take: Obama Does Not Think He Needs a Strategy to Defeat Islamic Terrorism | Main | Obama blames the media for exaggerating ISIS threat »
February 10, 2015
Connecticut school district to honor Muslim holidays

Connecticut school district to honor Muslim holidays
WATERBURY, Conn. (WTNH) — Starting next fall, all schools in the Waterbury School District will be honoring two of the Muslim religion's most holy days by not scheduling tests, field trips or major school events on those days.
It started with more than 300 signatures on a petition and has come full circle. Thursday night, the Waterbury Board of Education voted to honor two Muslim holy days. Fahd Syed says he is happy because his children won't have to choose between education and religion.
"Growing up in Waterbury myself and going to school here, I missed a trip because of the holiday," said Syed. "I had to choose my faith and I didn't go to the trip. That was in the third grade at Washington Elementary."
Syed has four children and he is happy that the new generation of Muslims coming up through the Waterbury School District won't have to choose between exams and religious beliefs, which is the point of Thursday's vote, says Board of Education President Charles Stango.
"We were approached about this, and we thought about it, and honored it," said Stango.
It is not about a day off. They are not going to shut the schools down for two Muslim holidays. A memo is going to go out at the beginning of the year. Superintendent Dr. Cathleen Ouellette says the idea is to show respect for the Muslim culture.
"A sensitivity memo will go out to the district to teachers and staff, asking them to be sensitive to the Muslim holidays in regards to scheduling assessments and major events that happen through the district," said Dr. Ouellette.
This is the first decision of its kind in the state of Connecticut.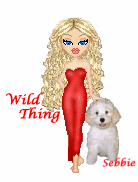 Wild Thing's comment.......
Notice how the Muslims and liberals all get their agenda shoved at the world. They now to ask for too much at one time it would not get accomplished, so they go step by step one citry one law at a time then what might seem to many they scratch their heads and wonder how did this happen to our country. THIS is how they do it, one hill at a time and then in the end they win the war.
Pray for our country.
Posted by Wild Thing at February 10, 2015 12:50 AM
---
Comments
Slowly but surely, they're taking over.
Posted by: BobF at February 10, 2015 07:25 AM
---