« After ISIS execution, angry King Abdullah quotes Clint Eastwood to U.S. lawmakers | Main | White House Refuses to Say If It Supports the Executions of the Al Qaeda Terrorist by Jordan »
February 04, 2015
Col Ralph Peters Said the Murder of Pilot Is 'Better than the Best Sex' Jihadists Have Had & Its Easier on the Goats'
Interviewed on Hannity tonight, Col Ralph Peters in talking about the ISIS killing of the Jordanian pilot gave the best analogy. His comment..."This is better than sex for ISIS and it's easier on the goats..."
Ralph Peters was on Hannity tonight and he was countering nonsense that he heard from our Defense Department spokesman today that this immolation video proves that ISIS is desperate. He said that's not true at all.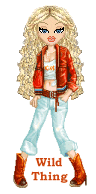 Wild Thing's comment.......
ROTFLMAO, gotta love Col. Peters, he tells it like it is, he would make a great Defense Secretary because he wouldn't put up with any of our enemies crap!
Posted by Wild Thing at February 4, 2015 12:55 AM
---