« Woman Hijacks Podium at Muslim Event: 'False Prophet' Muhammed 'Will Never Dominate Texas!' | Main | Taliban Obama Traded For Bergdahl Already Waging War On U S Again, "Returned To Life Of Terrorism" »
January 30, 2015
White House spokesman Josh Earnest said Thursday that Amnesty Is More Important Than Homeland Security
White House spokesman Josh Earnest said Thursday that Amnesty Is More Important Than Homeland Security

Barack Obama won't trim his unilateral amnesty, even by a tiny bit, to get a compromise that would allow bipartisan funding for the Department of Homeland Security, White House spokesman Josh Earnest said Thursday.
"Will the president change that executive action in any way in order to secure funding for the Department of Homeland Security?" a reporter asked Earnest.
"No, its not going to happen," Earnest replied.
Obama's hard-nosed strategy would deny routine payroll checks to tens of thousands of American law-enforcement officials until the GOP agrees to let him provide work-permits to illegal aliens so they can compete for jobs against Americans.
Currently, Democratic leaders are promising to block agency funding until the GOP gives up trying to stop Obama's very unpopular amnesty.
That ambitious strategy is widening a deep split within the Republican Party between its business-funded pro-amnesty establishment wing and its anti-amnesty electorate.
Major business interests support Obama's November amnesty, and are pushing for a new immigration law that would allow an unlimited inflow of foreign professionals for jobs also sought by recent American graduates.
But numerous polls show that almost 90 percent of the GOP's base opposes the amnesty, which would end repatriation for nearly 12 million illegal aliens, and also provide work permits for roughly 5 million migrants.
The amnesty, and Obama's immigration policies, are also very unpopular among the swing-voters who will decide the 2016 election.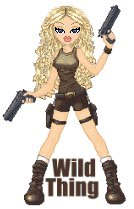 Wild Thing's comment.......
We are either a nation of immigration laws or we are not, time will tell who wins this destructive amnesty monster.
Posted by Wild Thing at January 30, 2015 12:47 AM
---