« Muslim Brotherhood Obama won't attend Paris march | Main | Disgusting and Pro Terrorists Holder Refuses To Say America is at War with Radical Islam »
January 11, 2015
Many World Leaders to Take Part in Paris March on Sunday
Many world leaders to Take Part in Paris March on Sunday
France's President Francois Hollande will be accompanied by an important number of leaders, including Spain's Prime Minister Mariano Rajoy, German Chancellor Angela Merkel, UK David Cameron and Italy's Matteo Renzi, Turkish PM Davutoglu, among others.
Israeli Prime Minister Benjamin Netanyahu will fly to Paris to join world leaders at the Paris Freedom March.
" I've decided to fly to France tomorrow to express solidarity with the Jewish community, the French people and the free world countries."
Several leaders of Western Europe confirmed they will participate in the march on Sunday. One million people are expected to attend the rally on Sunday.
A number of leaders across Europe and the United Kingdom will attend a mass rally in Paris on Sunday in the wake of the massacre at Charlie Hebdo and the attack at the Jewish supermarket.
British Prime Minister David Cameron said Friday he would join in the mass rally, tweeting "I've accepted President Hollande's invitation to join the Unity Rally in Paris this Sunday — celebrating the values behind Charlie Hebdo."
Italy's Prime Minister Matteo Renzi wrote on his personal Twitter account in French and Italian, "I will be with @FHollande in Paris on Sunday. #JeSuisCharlie. We will not allow fear to change us #Europe."
European Union President Donald Tusk said he will join the rally in Paris to show solidarity after the terror attacks.
"President Tusk received a call from President Hollande and he will go to Paris to take part in the march," spokesman Preben Aamann said.
Spain's Prime Minister Mariano Rajoy said "I will be in Paris on Sunday to lend support to the French people. Spain together with France against terrorism and for freedom." His spokesman said he had been invited by the French government.
The Swiss leader will also participate in the march.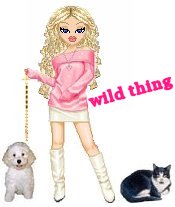 Wild Thing's comment.........
This is a security nightmare waiting to happen.
I guess the Muslim Obama sends his regrets that he can't go. He's probably going golfing.
Posted by Wild Thing at January 11, 2015 12:55 AM
---
Comments
Marching, holding vigals, and buiding memorials won't solve the problem. The problem is Muslims have infiltrated France. There are areas in France controlled by Muslims in that the French government has no control over. Shariah law is what rules and non-Muslims aren't allowed. The cancer is growing and eating away at the world.
Posted by: BobF at January 11, 2015 08:26 AM
---