« Veteran's guns seized after being treated for insomnia | Main | Col. Ralph Peters: The Terrorists Who Attacked Newspaper Today Are The Ones Who Sen. Feinstein Doesn't Even Want To Waterboard »
January 08, 2015
Speakers At Texas Event Have Advocated For Sharia Law
Speakers At Texas Event Have Advocated For Sharia Law....One Implicated In 1993 WTC Bombing

An Islamic conference scheduled for next Saturday in Texas features two speakers who have advocated for Sharia law, and one of them was an unindicted co-conspirator in the 1993 World Trade Center (WTC) bombing.
The group Sound Vision is hosting a conference on January 17 called "Stand with the Prophet in Honor and Respect" in Garland, Texas, about a half hour from downtown Dallas. This event is designed to combat "Islamophobia" and "Stand with the Prophet," according to a promotion on Sound Vision's website:
"Sound Vision is focused on building the Strategic Communication Center that will Inshallah lead the effort against Islamophobia by keeping our neighbors as friends and young Muslims as strong Muslims as healthy citizens."
But at least two of the presenters scheduled to speak at the event in suburban Dallas next weekend have a checkered past. It has been documented that Brooklyn-based Imam Siraj Wahhaj, who was an unindicted co-conspirator of the 1993 WTC bombing, has preached in favor of Sharia, documented as recently as 2007:
"Islam is better than democracy. Allah will cause his deen [Islam as a complete way of life], Islam to prevail over every kind of system, and you know what? It will happen."

According to The Clarion Project, he has also preached the following:
"If Allah says 100 strikes, 100 strikes it is. If Allah says cut off their hand, you cut off their hand. If Allah says stone them to death, through the prophet Muhammad, then you stone them to death, because it's the obedience of Allah and his messenger – nothing personal."

Sound Vision's founding chairman, Abdul Malik Mujahid (pictured above), made similar comments in 1995, when he said: "Qital [killing] is an essential element of Islam. And sometimes you don't like it." Mujahid continued:
"Qital is ordained upon you, though it is hateful to you, but it may happen that you hate a thing which is good for you, and it may happen that you love a thing which is bad for you.
"And one example is, now we have 60 or so Muslim countries, and not a single one of them wants to go for Qital and Jihad for Bosnia. Qital is ordained upon you though it is hateful to you."
The event in the Dallas metroplex next weekend is not the first of its kind. Sound Vision has hosted others this year, including on Long Island, New York, and in Chicago, where 1,600 people were in attendance, they said.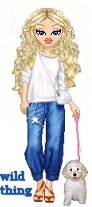 Wild Thing's comment.......
Every time they do something like this it is very concerning. England caved to allowing Sharia law in their courts several years ago, I pray that never happens here.
Posted by Wild Thing at January 8, 2015 12:45 AM
---