« Tara Kyle, Widow Of Chris Kyle, Surprised With Special Gift From Sniper Group | Main | Protesters TORCH "Terrorist" Obama Effigy Before Visit to India »
January 26, 2015
Obama's speech omitted entitlement crisis

Obama's speech omitted entitlement crisis

Unbelievable. President Barack Obama, among the most divisive presidents in our recent history, gives an also divisive State of the Union speech, taking credit for things he did not do, producing a laundry list of mostly bad things he plans and at the end sounding oh, so nice. This country of ours? We're a "tight-knit family." Republicans? He wants to get along with them. To repeat a question he asked, really?
If Republicans in control of Congress try to amend the Dodd-Frank financial fix-it law, a confused, micromanaging conglomeration that left even the bureaucratic cops on the beat confused, he will veto it, he said. Maybe you want to amend some of his unilateralist overreaching on immigration? Another veto, by golly! There are parts of Obamacare that are almost sure to cost Americans jobs, but no tinkering, folks. Just live and let live, OK? You hear me? OK!?[…]
In the final analysis, the State of the Union speech described the sad state of a White House that is ignoring something that could be as bad as anything America has faced since the Great Depression. There were some good ideas — free trade is a good idea — but cutesy talk of other problems that are no longer problems and proposed ways of making things better that would likely make things worse. And despite the sweet talk at the end, there was still no sign that this president has the least idea of how to negotiate with the political opposition, just cleverness in making them look like villains.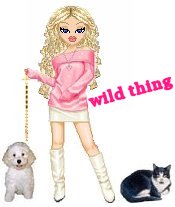 Wild Thing's comment.......
We are stuck with a mentally disturbed man as president of America!!!
Posted by Wild Thing at January 26, 2015 12:45 AM
---