« Megyn Kelly GRILLS State Dept Spox Psaki on Yemen | Main | US Embassy in Yemen Releases Emergency Message "Depart Immediately" You Are On Your Own »
January 27, 2015
New Documents: Obama's State Department Told Embassies Benghazi Attack Was A "Violent Demonstration," Not Terrorism
New Documents: Obama's State Department Told Embassies Benghazi Attack Was A "Violent Demonstration," Not Terrorism

State Department officials called the Sept. 11, 2012, terrorist attack at the U.S. Mission in Benghazi, Libya, a "violent demonstration" even though they had known for many hours that it was a coordinated military-style assault, newly obtained documents show.
"Violent demonstrations took place at the U.S. Embassy in Cairo, Egypt, and at the U.S. Special Mission Compound in Benghazi, Libya, resulting in damages in both locations and casualties in Benghazi," the State Department said in a Sept. 12, 2012, statement issued by its Diplomatic Security Command Center.
The statement was uncovered in a partial document release in a lawsuit after the State Department refused to comply with a Freedom of Information Act request by Judicial Watch, a Right-leaning non-profit that works for increased transparency in government. The FOIA request sought "any and all activity logs, reports, or other records produced by the Diplomatic Security Command Center between Sept. 10 2012, and Sept. 13, 2012, regarding, concerning, or related to the attack at the U.S. Special Mission Compound and Classified Annex in Benghazi, Libya."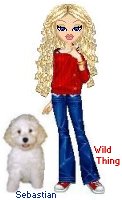 Wild Thing's comment.......
Sheesh! "Violent Demonstration" -,work place violence, any name Obama and Hillary etc. can give to something instead of the truth and their being responsible.
Posted by Wild Thing at January 27, 2015 12:50 AM
---