« Company That Provided Guns for 'Taken 3′ Does More Than Talk After Reading Liam Neeson's Fiery Anti-Gun Rant ~ Good!! | Main | Box Office: 'American Sniper' Breaks Record, 'Selma' In Death Spiral »
January 18, 2015
Muslims Angry Over Charlie Hebdo Cartoon Attack Police Station, Loot Christian Homes and Set Fire To Christian Churches in Niger
Muslims Angry Over Charlie Hebdo Cartoon Attack Police Station, Loot Christian Homes and Set Fire To Christian Churches in Niger
All while screaming Allahu Akbar!

According to Reuters:
At least eight people were killed, five on Friday and three on Saturday, during Charlie Hebdo protests in Niger. Six Christian churches were torched in the Muslim rioting.
Police fired teargas at hundreds of rock-throwing demonstrators in Niger's capital Niamey on Saturday in the latest of several protests in France's former African colonies against French newspaper Charlie Hebdo's cartoons.
In the second day of protests in Niger, at least two police cars were burned by demonstrators outside the main mosque in Niamey after authorities banned a march organized by local Muslim leaders. No casualties were reported. Police cordoned off the area early in the morning on Saturday but rock-throwing protesters still gathered in front of the mosque.
At least one police officer and three civilians were killed in demonstrations against the Charlie Hebdo cartoons of the Prophet Mohammad in Niger's second city of Zinder on Friday, police sources said. Churches in the city were burned, Christian homes were looted and the French cultural center was attacked, resident said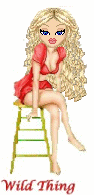 Wild Thing's comment.......
slam bringing death and destruction.
Posted by Wild Thing at January 18, 2015 12:50 AM
---