« Good!!!! US HOUSE Votes to Ban Taxpayer Funding of Abortions | Main | Krauthammer: "Death To America" A Frequent Chant Among Rebels Now In Control Of Yemen »
January 23, 2015
Hillary Would Consider Naming Obama To Supreme Court After 2016 Win

Hillary Would Consider Naming Obama To Supreme Court After 2016 Win
In response to an email from a supporter in Iowa, former Secretary of State Hillary Clinton said she would consider naming current President Barack Obama to the US Supreme Court if she won the 2016 presidential race, provided she decides to run, while hinting that he might be given a cabinet position if "the legality checks out."
Molly Warren of Mason City, Iowa emailed Clinton two weeks ago, saying that she was going into law school after being inspired by Clinton's story. After vowing to vote for Clinton in 2016, which will be the first presidential election she'll have been eligible to vote in, Warren asked if Clinton would consider placing President Obama on the Supreme Court, noting his legal education and background.
"As for President Obama, I would imagine he's looking forward to retiring from public life and taking a rest," Clinton said in part of her response. "I know my husband wanted a short break after his eight years in the White House, before starting the Clinton Global Initiative. As for Barack, though, I would of course consider him for the Supreme Court. I believe he would make a great justice, and he's certainly qualified for the role. No US President has ever gone to the Supreme Court, nor has any individual ever served in all three branches of our government, so it would be unprecedented. But I agree; he'd definitely make for a great Supreme Court Justice, at a time when we need those seats filled with strong independent minds."
Clinton went on to say she'd consider Obama for other roles, too. "If President Obama weren't up for the Supreme Court, I would absolutely love to have him in the cabinet, so long as the legality checks out. I would have to verify any rules that might prohibit him from holding certain offices due to the line of succession, but I think the world of President Obama and would love to see him keep up the good fight for the people of this great nation."
Clinton would not say whether she was going to run or not, nor would she address Warren's question about other likely candidates, like Elizabeth Warren, Bernie Sanders, Chris Christie, Mitt Romney, or Rand Paul. Instead, she kept it vague, in classic Hillary fashion, saying "I haven't made up my mind yet, but you'll know soon whose pin you'll be wearing during the upcoming election [smiley face]."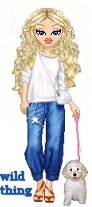 Wild Thing's comment.......
Good grief! Keep praying if she does run she will not win. I could not stand one second more of Obama, it is hard enough now, feeling sick to my stomach at his being in our WH.
Plus Hillary will be her own kind of nightmare to our country.
Hillary said Hillary, "No US President has ever gone to the Supreme Court…" Well, surprise surprise, that's not true! Look up William Howard Taft.
Posted by Wild Thing at January 23, 2015 12:55 AM
---
Comments
Having Obama on SCOTUS would only continue the destruction of America. Somehow I would have hoped Hillary knew better but maybe not unless she's pandering to Obama supporters to ensure their votes.
Posted by: BobF at January 23, 2015 10:16 AM
---
What a nightmare that would be. A Clinton and obama in the same govt. If Hillary runs and wins I plan to bunker up and go down fighting as America is destroyed. I would support a military coup if we had any brass left upurged that still had some patriotic gonads.
Posted by: TomR,armed in Texas at January 23, 2015 01:51 PM
---