« Chuck Hagel Admits He Felt Pressure from the White House on Gitmo Detainess | Main | Megyn Kelly OWNS John Kirby Over Released Taliban Gitmo Prisoners {FULL VIDEO} »
January 31, 2015
Gov. Abbott to Declare Feb. 2 'Chris Kyle Day' in Texas
Gov. Abbott to Declare Feb. 2 'Chris Kyle Day' in Texas
Texas Gov. Greg Abbott has announced his plan to declare Feb. 2 "Chris Kyle Day" in the state.
"American Sniper" Chris Kyle had the most confirmed kills in military history. He was fatally shot at a gun range in 2013.
Read the press release and his speech below:
Texas Gov. Greg Abbott today addressed the Texans Veterans of Foreign Affairs (VFW) Mid-Winter Convention where he outlined his plan to improve infrastructure, job training, educational opportunities and healthcare access for Texas veterans and military families. In honor of fallen Navy SEAL and American hero Chris Kyle, Governor Abbott also announced his intent to officially declare February 2nd Chris Kyle Day in the state of Texas.
"America is the brightest beacon of freedom the world has ever known for one simple reason – because of you – our veterans, the men and women who put service above self," Governor Abbott said. "As Governor, I will constantly work to find ways to help our veterans. It's our duty to help those who helped make America so exceptional. And it's our duty to honor those whose sacrifice has preserved our freedom."
Governor Abbott's VFW Speech:
It's an honor to be here with all of you who've served our country. America is the brightest beacon of freedom the world has ever known for one simple reason – because of you – our veterans, the men and women who put service above self.
My extended family looks a lot like this crowd today – they've served in the Army, Navy, Air Force and Marines. My brother Gary served 20 years in the United States Navy and served in the Persian Gulf at the same time as you, Roy. I've seen firsthand the sacrifice you and your families have made.
In times of war and in times of peace, heroes among us have stepped forward. You are those heroes. You stood in the face of dangers known and unknown and protected us from threats from around the world. You sacrificed so much, asked for so little in return, other than the freedom you fought do defend. On behalf of all Texans, I want to thank you for your commitment to our country.
Texans have played a powerful role in defending this nation. More than a million have served. Many more have trained and lived on military installations in the Lone Star State. And today, Texas is the proud home to almost two million veterans, active-duty military, Reserve & National Guard and their families.
I am grateful to the Texas VFW for all you do to help those who have served. The support, fellowship and financial assistance you provide for our Texas veterans, for those on active duty and for those who return home broken from battle is critical to ensure our veterans are respected, that their sacrifices are recognized and their return to civilian life is eased.
But there is more we must do. First we must improve your access to healthcare. No veteran who has fought for this country should be denied access to healthcare because of bureaucratic bungling at the Veteran's Administration. Having served on the frontlines, you should go to the front of the line to get the healthcare you need.
The VA in Washington is falling short of its obligations. Nowhere is that more apparent than in the RGV. Even the President recognizes this. On a trip to the RGV in 2008, Barack Obama said, "We need a VA hospital right here in the Valley." Veterans shouldn't have to drive 200 miles for treatment. It's now 2015 and I'm calling on the President to keep his word. It's time to build that VA hospital in the Rio Grande Valley. This week – as Governor – I sent a request to the President asking that he fulfill his promise to build that hospital to care for our veterans in the RGV.
Continue reading just click here.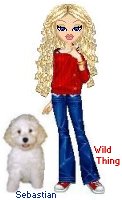 Wild Thing's comment.........
I am glad Gov. Abbott did this. The left needs to learn that our Veterans and troops should be respected and how the left would have nothing if it were not for our Veterans.
Posted by Wild Thing at January 31, 2015 12:48 AM
---
Comments
Gov Greg Abbott is going to be a great governor.
Posted by: TomR,armed in Texas at January 31, 2015 02:06 PM
---