« President of Yemen Resigns, Plunging Country Further into Chaos | Main | Hillary Would Consider Naming Obama To Supreme Court After 2016 Win »
January 23, 2015
Good!!!! US HOUSE Votes to Ban Taxpayer Funding of Abortions

US HOUSE Votes to Ban Taxpayer Funding of Abortions
Remember when Barack Obama repeatedly promised that abortion funding would not be included in Obamacare?
Insurance companies included secret fees to cover the costs of abortions in their Obamacare premiums.
On Thursday, the Republican House passed legislation to completely ban taxpayer funding of abortion.
Life News reported:
The House today approved legislation that will put in place a complete ban on taxpayer funding of abortions that ensures abortions are not directly funded in any federal governmental program or department.
The legislation combines several policies that must be enacted every year in Congressional battles and puts them into law where they will not be in jeopardy of being overturned every time Congress changes hands from pro-life lawmakers to those who support abortions.
The House voted 242-179 for the bill with 239 Republicans and three Democrats voting to ban taxpayer funding of abortions under HR7 while 178 Democrats and one Republican voted against it.
Congressman Tom price said during the debate: "This legislation prohibits taxpayer funding of elective abortions, no matter where in the federal system that might occur. This is a position supported by the majority of Americans in a bipartisan manner. We have a responsibility, through our government, to protect the most vulnerable among us, not the least of whom are the unborn. This bill is an important step in the right direction."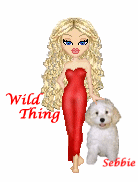 Wild Thing's comment.......
Good move in the House however the senate will stand in the way. I wish we had the majority there too.

Posted by Wild Thing at January 23, 2015 12:50 AM
---
Comments
Abortion should not be a federal govt. issue. It should be a states issue at the state level.
Posted by: TomR,armed in Texas at January 23, 2015 02:02 PM
---