« Obamacare Website Quietly Sending Consumers' Personal Data To Third Party Advertising Companies | Main | Muslim Brotherhood Obama vows to continue his efforts to close Gitmo and release detainees Top Generals Do NOT Applaud »
January 21, 2015
Disgusting Obama calls for civility, then immediately taunts Republicans over his two presidential wins

Obama calls for civility, then immediately taunts Republicans over his two presidential wins
Obama spent much of Tuesday's State of the Union calling for civility in politics — then taunted Republicans over his two election victories, after many of them applauded the looming end of his political career.
Mr. Obama issued a broad call for "a better politics" that began with common principles, and said his agenda isn't political, pointing out "I have no more campaigns to run."

That drew rousing applause from the GOP side of the aisle, which had sat on its hands as Mr. Obama had ticked off partisan proposals he wanted to see, and threatened vetoes of bipartisan bills Republicans are trying to pass.

The applause was too much for Mr. Obama, who punctuated his declaration that his campaigns are over by saying, "I know, because I won both of them."

Obama's two separate veto threats in his speech this year is tied for the most in any State of the Union going back at least a century.

Obama's threat may have been the broadest, with one of his threats covering everything from immigration to tweaking Obamacare to revamping the Dodd-Frank Wall Street reforms.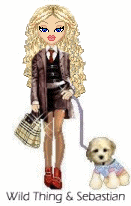 Wild Thing's comment...........
I can't stand to look at him and the same with his voice and how he speaks.
Posted by Wild Thing at January 21, 2015 12:50 AM
---
Comments
He's nothing but a punk. He's like that punk kid that taunted others because he knew they couldn't do anything about it. Obama is an embarrassment to this nation.
Posted by: BobF at January 21, 2015 09:18 AM
---
The epitome' of classless. Also the definition of narcissist.
I also can't stand the way he speaks. Speeding up the last 3 or 4 words of a sentence is really odd.
Posted by: TomR,armed in Texas at January 21, 2015 01:24 PM
---