« Iran Targets Netanyahu Children for Assassination | Main | Gov. Abbott to Declare Feb. 2 'Chris Kyle Day' in Texas »
January 31, 2015
Chuck Hagel Admits He Felt Pressure from the White House on Gitmo Detainess
Chuck Hagel Admits He Felt Pressure from the White House on Gitmo Detainess
White House officials pressured Secretary of Defense Chuck Hagel to increase the pace of detainee transfers from the U.S. prison in Guantanamo Bay, the outgoing secretary acknowledged to CNN's Barbara Starr in an interview Friday.
Those comments come just one day after reports surfaced that a Guantanamo detainee released as part of the deal that freed American POW Sgt. Bowe Bergdahl may have sought to return to militant activity.

"Not everyone at the White House has agreed with me," said Hagel of his methodology for deciding on detainee releases.
Disagreements between Hagel and officials in the President's inner circle have been widely reported during his short tenure as secretary of defense. But in his interview with CNN, Hagel spoke with uncharacteristic candor about that friction.
"We've had a lot of conversations," Hagel said.
"With the White House?" Starr pushed back.
"Yes," said Hagel.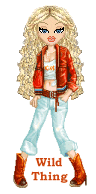 Wild Thing's comment.......
Too late Chuck, this should have been talked about when it was happening.
Posted by Wild Thing at January 31, 2015 12:45 AM
---