« Half of Obamacare subsidy recipients may owe refunds to the IRS | Main | Krauthammer: Obama Talk of Bipartisanship is "All Garbage," This Is a Man of the Left »
January 07, 2015
America's Enemy Obama Already Vowing To Veto Keystone Bill If Passed By GOP Congress

Obama Already Vowing To Veto Keystone Bill If Passed By GOP Congress

The White House said on Tuesday that it would veto legislation that approves construction of the Keystone XL pipeline if it passes Congress.
Senate Majority Leader Mitch McConnell has promised to make a bill that green lights the $8 billion oil sands project the first item to hit President Obama's desk this year.
White House press secretary Josh Earnest said the president will not stray from the ongoing process.
"If this bill passes this Congress the president won't sign it either," Earnest said on Tuesday of the pending Keystone legislation.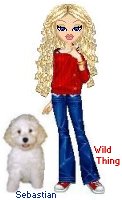 Wild Thing's comment.......
He has done more destruction to our country then any terrorist attack, because what he does effects our entire country.
Posted by Wild Thing at January 7, 2015 12:49 AM
---
Comments
I think that the fracking used to recover oil and gas on private land is leading to a new economic upturn that obama wishes would not occur, but he will take credit for it. He blocks the Keystone Pipeline in hopes of keeping fuel prices high and further enslaving us to govt. domination. Maybe the free market will block his plans. The Repubs won't.
Posted by: TomR,armed in Texas at January 7, 2015 09:42 PM
---