« Communist De Blasio On ID Cards For Illegals: "We Don't Want" Them "To Feel Like Second-Class Citizens" | Main | U.S. House Votes 236-191 to Overturn Obama's Unconstitutional Amnesty Order Now It Moves on to the U.S. Senate »
January 14, 2015
A Total Disgrace Jimmy Carter: ICC Should Investigate Israel for War Crimes
A Total Disgrace Jimmy Carter: ICC Should Investigate Israel for War Crimes

In a HuffPost Live interview Tuesday, former President Jimmy Carter told host Marc Lamont Hill he supports the International Criminal Court looking into Palestinian accusation of war crimes against Israel, saying the ICC should take "an inquisitive look" at those allegations.
"Not only at what the Israelis have done to the Palestinians, but vice versa," Carter said. "I've been to the places in Israel, for instance, where the Hamas rockets land. I've been there and seen the rockets and condemned them on television. There are problems both ways. But I think to expose what has happened to the world in a very careful and judicious way will probably be good for both sides."
Carter has been involved with politics in the region for quite some time, with the 90-year-old supporting a two-state system. Conversely, President Obama said Monday the U.S. does not support the Palestinians' bid to join the ICC, arguing that Palestine is not a recognized state and thus has no right to appear in international court.
"About 150 nations recognize Palestine as a nation, as an official state," Carter said. "Although the United States has always been in lockstep with Israel on these kind of matters, it's not a common belief all over the world. I don't believe there's any doubt that the Palestinians deserve to have a nation of their own, alongside a free and protected state of Israel."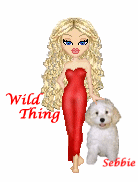 Wild Thing's comment......
Carter is a truly vile POS.
Posted by Wild Thing at January 14, 2015 12:55 AM
---
Comments
Carter is always trying to make himself relevant. He needs to just shut up and go away.
Posted by: BobF at January 14, 2015 08:51 AM
---
I did not realize he was 90 years old. He's been senile 89 of those years,
Posted by: TomR,armed in Texas at January 14, 2015 03:33 PM
---