« America snubs historic Paris rally: Holder was there but skipped out early, Kerry was in India, Obama and Biden just stayed home | Main | Say What? Top Saudi Arabian Cleric Issues Fatwa Banning Snowmen For Being "Anti-Islamic" »
January 13, 2015
Press To WH Josh Earnest: Is It True Biden "Sat At Home All Weekend" Instead Of Going To Paris? Josh Earnest To Press: Yes, And So Was Obama
Press To WH Josh Earnest: Is It True Biden "Sat At Home All Weekend" Instead Of Going To Paris? Josh Earnest To Press: Yes, And So Was Obama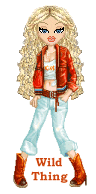 Wild Thing's comment.......
He finally speaks the truth, maybe for the first time in his life.
Posted by Wild Thing at January 13, 2015 12:45 AM
---
Comments
An American Ambassador and three citizens were killed in a terrorist attack and Obama goes to bed and heads off to a fund raiser the very next day. An American Citizen has his head sawed off while he's still alive by terrorists and after announcing it, Obama heads straight for the golf course. An American General is killed by terrorists in Afghanistan and Obama not only doesn't attend the funeral, he doesn't have a White House representative in attendance. This buffoon doesn't care about Americans getting killed by terrorists so why would he care about Frenchmen getting killed or attending a memorial for them?
Also, that was a gathering of World Leaders of which Obama is not.

Posted by: BobF at January 13, 2015 09:07 AM
---