« Sen. Tom Harkin, one of the coauthors of ObamaDEATHcare Says It Was A Mistake To Pass The Law, "Complex And Convoluted" | Main | Greg Abbott Discusses Lawsuit Fighting Obama's Executive Amnesty with Martha MacCallum on Fox News »
December 05, 2014
Race Monger Obama: American Justice System "Deep Unfairness" Toward Blacks
Obama: American Justice System "Deep Unfairness" Toward Blacks

Obama said Thursday that many Americans feel there's a "deep unfairness" about how laws are applied on a day-to-day basis, responding to the news a day earlier of a New York City police officer who was not indicted for choking an unarmed black man.
Delivering an address to mark the College Opportunity Day of Action, Obama said he spoke to New York City Mayor Bill de Blasio before his speech and said he "commended him for his words" on the news.
On Wednesday, a grand jury declined to indict police officer Daniel Panteleo in the death of Eric Garner, saying there was not enough evidence to charge the officer.
While Obama stopped short of weighing in on the case, he said he intends to "take more steps" with leaders like de Blasio "in the months ahead" to make sure people have confidence that police and law enforcement are "serving everybody equally."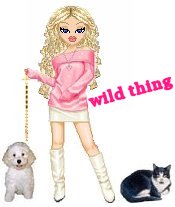 Wild Thing's comment.......
"Unfairness"......are you kidding me? You pick and choose what laws to enforce and now say this?
Posted by Wild Thing at December 5, 2014 12:45 AM
---
Comments
Free college.... Free EBT card$...... Cash for Clunkers and free medical / cell phones, and this Lame Duck is finally coming to the end of his.... QUACK!
Posted by: darthcrUSAderworldtour07 at December 5, 2014 05:52 AM
---