« From pups to healers: Companions change wounded warriors' lives | Main | White House spokesman Josh Earnest said Monday Obama Will Shut Down The Government If GOP Doesn't Fund His ILLEGAL Executive ILLEGAL Amnesty »
December 03, 2014
Obama's ICE Nominee Will Be Another Rubberstamp for Amnesty
ICE Nominee Will Be Another Rubberstamp for Amnesty

U.S. Sen. Ted Cruz, R-Texas, today issued the following statement announcing that he will oppose President Obama's nominee for Assistant Secretary of U.S. Immigration and Customs Enforcement, Sarah Saldana.

"Ms. Saldana has made it clear in a written statement that as Assistant Secretary for U.S. Immigration and Customs Enforcement she would enable President Obama's unconstitutional amnesty," said Sen. Cruz. "I do not support the President's unconstitutional amnesty, and therefore, cannot vote for a nominee who will be another rubber stamp for illegal amnesty. I encourage my colleagues, especially those who oppose Obama's amnesty, to oppose this nomination.

Specifically, Sens. Cruz, Sessions, and Lee asked Ms. Saldana, "President Obama has announced that he will unilaterally grant legal residence and work authorizations to up to 5 million individuals illegally in the country. Do you reject this action?"

She answered, "No. I believe that the President of the United States, as others before him, has legal authority to take executive action to address areas within the purview of the Executive branch. It is my understanding that the recently announced executive action pertaining to immigration was reviewed, shaped, and considered by a number of people in whom I have great confidence, including Secretary of Homeland Security Jeh Johnson and Attorney General Eric Holder. I also understand that the Office of Legal Counsel at the Department of Justice has published an opinion explaining in great detail the legal authority and precedents for the President's actions concerning enforcement prioritization and deferred action. Unless and until the President's action is invalidated or withdrawn, I am bound to faithfully execute applicable laws, regulations, and policy."


From Senator Ted Cruz Facebook page.....
"Ms. Saldana has made it clear in a written statement that as Assistant Secretary for U.S. Immigration and Customs Enforcement she would enable President Obama's unconstitutional amnesty. I do not support the President's unconstitutional amnesty, and therefore, cannot vote for a nominee who will be another rubber stamp for illegal amnesty. I encourage my colleagues, especially those who oppose Obama's amnesty, to oppose this nomination."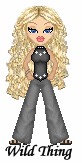 Wild Thing's comment.......
I love how Ted Cruz is always speaking out about things that are happening and doing what he can. He means it when he says he is there to do what his voters supported him to do.
Posted by Wild Thing at December 3, 2014 12:45 AM
---
Comments
Thanks for updating your PC Wild Thing - It is much faster with our inputs!
Posted by: darthcrUSAderworldtour07 at December 3, 2014 05:48 AM
---