« Russia To Conduct Observation Flights Over the U.S. | Main | Lt. Col Ralph Peters: Senate report on CIA interrogations will give "aid and comfort to the enemy " »
December 09, 2014
Obama Pushing His Racist BS! Obama Says Police Shoot Black Men Because They Have A "Subconscious Fear Of Folks Who Look Different"
Obama Pushing His Racist BS! Obama Says Police Shoot Black Men Because They Have A "Subconscious Fear Of Folks Who Look Different"

Obama — in his first televised interview since a Staten Island grand jury decided not to indict the New York cop who killed Eric Garner — said Monday that "bad training" and a "fear of folks who look different" in a small number of police departments across the U.S. have contributed to the ongoing mistrust between law enforcement and minority communities.
"The vast majority of law enforcement officers are doing a really tough job, and most of them are doing it well and are trying to do the right thing," Obama said during a one-on-one interview with BET Networks that aired Monday. "But a combination of bad training, in some cases, a combination in some cases of departments that really are not trying to root out biases, or tolerate sloppy police work; a combination in some cases of folks just not knowing any better, and in a lot of cases, subconscious fear of folks who look different — all of this contributes to a national problem that's going to require a national solution."
"This country is at its best when everybody is being treated fairly. We have a history and a legacy of people not being treated fairly in all kinds of walks of life," he said during the 30-minute special, titled "A Conversation with President Barack Obama." "It is particularly important for people to feel like they're being treated fairly by law enforcement and police, because the consequences when they're not treated fairly can be deadly."
The comments represent some of Obama's most explicit thoughts yet in the weeks and months since grand juries refused to return indictments in the deaths of Eric Garner, in Staten Island, and Michael Brown, in Ferguson, Mo. — both black males killed by white police officers.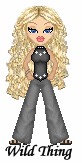 Wild Thing's comment.......
He has been a racist from day one and we all knew it. Now it is his obsession and he is not holding back at all. His lies and sick hate for whites is what HE is showing. Much like he wrote about in his book how he hated white people.
Posted by Wild Thing at December 9, 2014 12:47 AM
---
Comments
Nothing like POTUS throwing some gas on the fire.
Posted by: BobF at December 9, 2014 07:11 AM
---